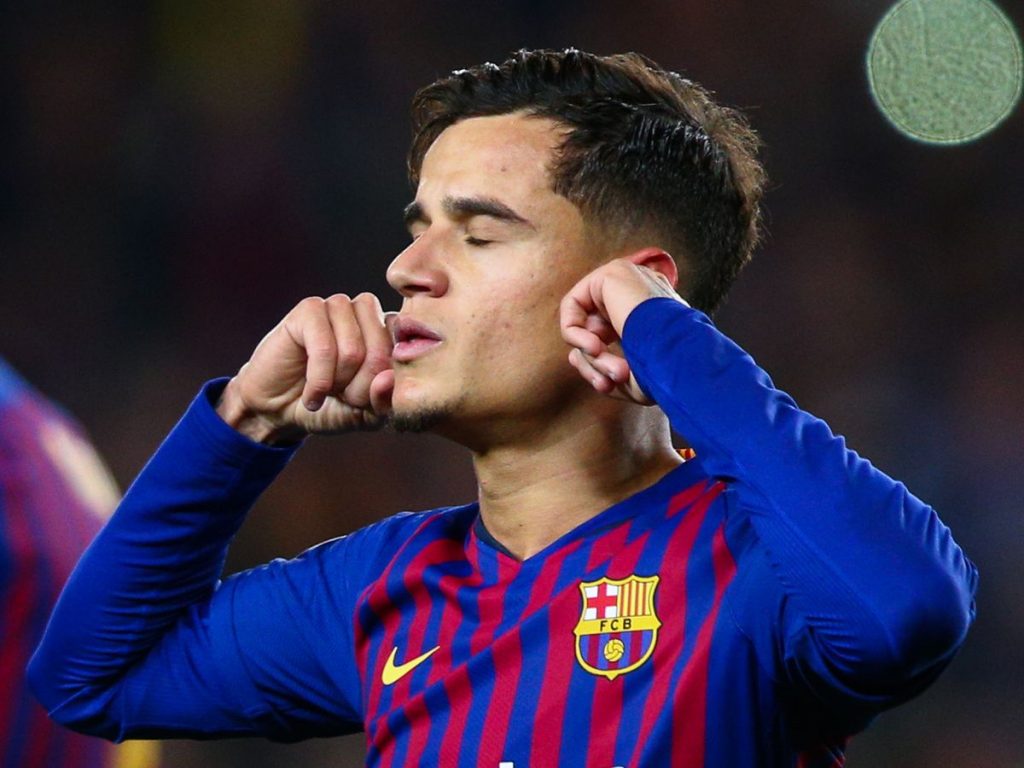 With the future of Philippe Coutinho in the air, several Premier League clubs have their eyes on the Brazilian, eyeing his potential return to England.
Philippe Coutinho's move to Bayern Munich has not been the most fruitful of spells, and with the Bavarian side not having a reputation for activating their purchase options at the end of their loan deals, it has become the norm rather than the exception. Coutinho's case seems to be no different.
The player had a good start to life in Germany, but soon started becoming a bit jaded, and is yet to recover his best form that he showed in Liverpool and during his first half-season with Barcelona. During his first six months in La Liga that season, he ranked fourth in the Catalan side's top scorer list, with eight goals to his name in 18 league appearances.
Since then, his performances split the Camp Nou, with some fans cheering the Brazilian on, while another part of the stadium showed their frustrations due to his, in their eyes, subpar performances. Despite his talent and the support he had from his teammates and national team compatriots, the pressure on the forward started showing its signs. Ultimately, the player left Barcelona to go to Bayern, where he would wear the number 10 shirt during his one-year loan spell, with the Bavarian club having an option to buy him afterwards.
As has been the case with Bayern, they usually do not execute the option to buy, as was shown most recently with the Colombian midfielder James Rodríguez, who joined from Real Madrid on loan in the previous season. The option to buy was not triggered by Bayern, and the midfielder ultimately went back to Los Merengues where he has had very little playing time to showcase his abilities this season.
According to recent reports from Spain, the German club are undecided on whether to sign Coutinho permanently or not, and this undecision has now sparked interest in several Premier League clubs, who would like to see the Brazilian return to England. Having previously played for Liverpool, whom he scored his first hat-trick for in 2017, he has attracted the attention of their rivals, Manchester United, according to the Spanish newspaper, SPORT.
Specifically, the report by the Spanish newspaper states that Manchester United's manager, Ole Gunnar Solskjaer, would not mind Coutinho joining the red side of Manchester despite the Brazilian's Liverpool past. However, it is worth noting that Bruno Fernandes' arrival from Sporting mid-season could complicate a potential arrival of Coutinho, seeing as their ideal positions on paper are one and the same.
Other teams that are interested in bringing the midfielder back to England include Leicester City and Tottenham Hotspur. While the London based club are interested in the player and were close to signing him on loan instead of Bayern Munich, Leicester would like the player at their disposal but are aware of their pulling power being inferior to the bigger clubs in England.
According to SPORT, Leicester know they would have a lot of convincing to do if the Brazilian was to join them due to other clubs being able to offer more, both financially and in terms of their aspirations and objectives. Knowing this, Brendan Rodgers, per the same report, believes that getting the midfielder only would be achievable through a loan deal.
While the Brazilian has attracted interests from other clubs, a return to Barcelona should not be ruled out, as a report earlier this season suggested that the Catalan side's new manager, Quique Setien, was a big fan of the midfielder, and would love to have him at his disposal. Thus, a return and stay in Barcelona should not be ruled out.