This article was written in collaboration between Harsh Satam and Omar Hawwash.
During his tenure at Barcelona, he played a total of 717 matches which included 3 Champions League and 8 LaLiga titles. It's time to find Sergio Busquets' replacement.
He remained an undisputed starter throughout his career which is an unimaginable feat for a player at Barcelona.The 36-year-old was the vital part of the Barca squad and left a major hole to be filled. A replacement is an utmost priority for the team and Xavi understands that.
Let's have a look at all the players Barca have been linked with this summer to replace the veteran.
Joshua Kimmich
He is no doubt best of all the players Barcelona have been linked with and has been playing at the top level for past few seasons. The 28 year old German has been a crucial piece in midfield for Bayern Munich for years.
Though Kimmich's role at Bayern is quite different to Busquets role at Barcelona. Kimmich has a poor off the ball movement which makes him poor defensively.
At Bayern, Kimmich likes to play deep and create chances for his team with sublime passing skills, which is best in business.
Furthermore, it is also right to say that Barca might not be able to afford him even if Xavi likes the player. It's unlikely that Bayern will let go their star player for cheap.
Martin Zubimendi
The club has been linked with Martin Zubimendi for more than a season and it's clear that Xavi likes his profile as he has spoken quite well about him in numerous press conferences. But the one thing which drifts apart is his reported release clause of 60 million euros, which Barca, per reports, deems to be quite expensive.
Even if Barca managed to match his release it would be difficult for the club to convince him to leave Real Sociedad, as stated by Norwegian teammate Alexander Sørloth in a recent interview with Mundo Deportivo.
Focusing on his game Zubimendi he has the ability to read the game at a high level and also be highly competitive in individual battles. He also has good passing skills and is able to create few chances from back.
Zubimendi plays as the deepest midfielder for Real Sociedad often playing between the two Centre backs but he still needs to develop his ball progessions. Though Zubimendi helps a lot defensively, he is only able to do it for his good position play and not because he is good defensively.
Even though Xavi likes the player it might be a big gamble for Barcelona which isn't a right option for the club at this moment
Marcelo Brozovic
The 30 years old Croatian midfielder comes with a lot of experience for the Catalans. He recently featured on the losing side of the Champions League final against Man City. Nonetheless there is no questioning about his quality.
The veteran comes with an ample of experience for young midfield at Barca. Like Busquets he excels playing deep in the centre of the park. This allows him to dictate the play from back allowing him to have control and start attacks.
At the same time he has great defensive abilities too, the Nerazzurri midfielder has a great reading of game making it easier to have interceptions in the game. He averages 2.46 interceptions per 90. Furthermore he also has a ability to withstand the opposition press.
The cons of buying Brozovic would be that he is quite injury prone which looks bad for 30 years old player. Barca will not want the player to miss the major time due to injuries.
Currently Al Nassr, a club from Saudi Arabia, has bid for the midfielder giving him of 20 million euros in wages annually. They have reportedly agreed a fee of 23 million euros with Italian side.
Barca might not be able to match the wages with the club from Saudi, they can surely offer him a better sporting project and chance to fight in Europe for major trophies.
The ball is in Brozovic's court at the moment.
Sofyan Amrabat
The Moroccan has come into limelight since the last few months and is a crucial player for the Italian side Florentina. He reportedly wants a move away and prefers to play for Barca if they come calling. Fiorentina are also open to letting him leave for 35 million euros according to reports.
Since there are no restrictions from the players side, we look at the play style of the Moroccan who has more than 55 caps with his national team this season.
Sofyan Amrabat is a great passer of the ball and is one of the best players when it comes to giving progressive passes in Europe. Along with his passes, the Moroccan is also a strong ball carrier which serves immensely to his club.
Coming to his defensive abilities he has good reading of the game which makes him good at interceptions and he brings physicality and stamina to his game. He is a warrior just like Marcelo Brozovic which can win you games, although some may prefer the Croatian between the two.
Amrabat is 26 years old and should have at least 7-8 years ahead of him. He is also been in great form as of late.
Oriol Romeu
Now we are talking about a former La Masia player who was also able to achieve an appearance for Barcelona in their Golden period under Pep Guardiola with Lionel Messi and the current Barca manager as his teammates.
Oriol Romeu was predicted to reach great heights of a top player when he joined Chelsea from Barcelona in 2011 but the things didn't go as planned for the Spaniard.
At Chelsea he suffered a knee injury and from there onwards things went bad. He was loaned to Spain and Germany before settling back in England for Southampton. After 7 years he returned to Spain; this time in Girona's colours.
The former La Masia cadate is pretty decent with ball. He will tend to make safer decisions for his side. Though the reason Barca are going after him is his ball winning skills.
His physicality, tackling, reading of the game makes him different from others.
According to multiple reports the midfielder will be available for 10 million euros, which by many accounts is a low-risk investment.
At 31 years of age, Oriol Romeu can be a good cheap stop-gap investment for the club.
Dani Parejo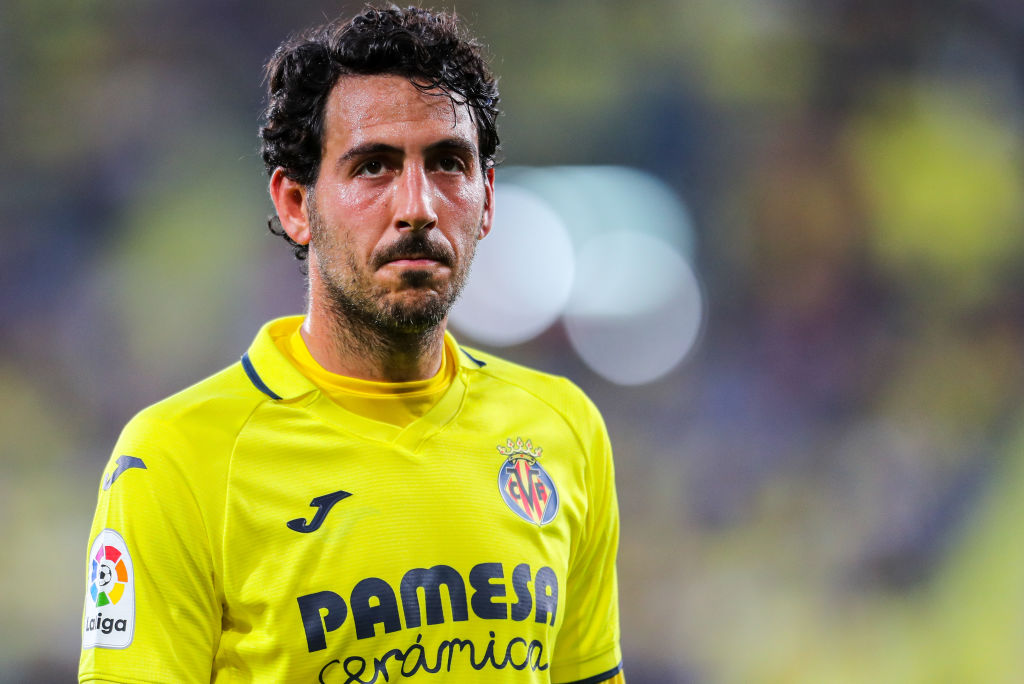 While it is strange to replace a 36-year-old with a 34-year-old but considering the club's situation it's not surprising. The midfielder has never played as a single pivot but on the bright side of things, he will be available for free.
Dani Parejo's cons are very similar to Busquets: he can't cover a lot of ground and needs protection whilst providing less defensive work compared to Busquets.
Despite being a great player, in my opinion, Barcelona should not contemplate his signing due to his age.
In conlusion, I believe the shortlist should look like this, in order of priority: Kimmich and Zubimendi (highly unlikely), then Brozovic, Romeu, Amrabat, and finally, Dani Parejo.