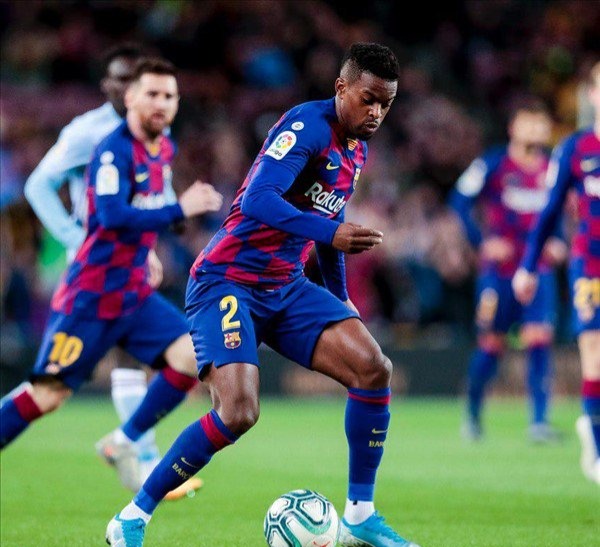 With Luis Suárez having just recovered from injury, Nélson Semedo joins the injury list for the coming five weeks.
Nélson Semedo has enjoyed a lot of playing time this season, and has played a bigger role under manager Ernesto Valverde than previously. In games where the left-back position has been left vacant, the Portuguese has been the Txingurri's make-shift left-back with Sergi Roberto slotting in on the right.
As a result of his improved playing time this season, Semedo's form has seen an improvement. However, he found his momentum halted, as he asked for a substitution less than half an hour into the game Saturday night against Celta de Vigo at the Camp Nou. Sergio Busquets replaced him, 28 minutes in, and then went on to score the game's only goal from open play to make it 4-1 for Barcelona.
Semedo's substitution was initially deemed due to muscular discomforts, but the club later confirmed in an official statement that tests have been undergone to determine the extent of his injury. The Portuguese defender's discomforts, as it turned out, were from a pulled calf injury in his left leg. It will see him sidelined for around five weeks, as confirmed by the club Saturday night.
With Sergi Roberto suspended for the upcoming Liga game against 20th-placed Leganés, Moussa Wagué is left as the only native option to fill in the right-back spot on November 23.