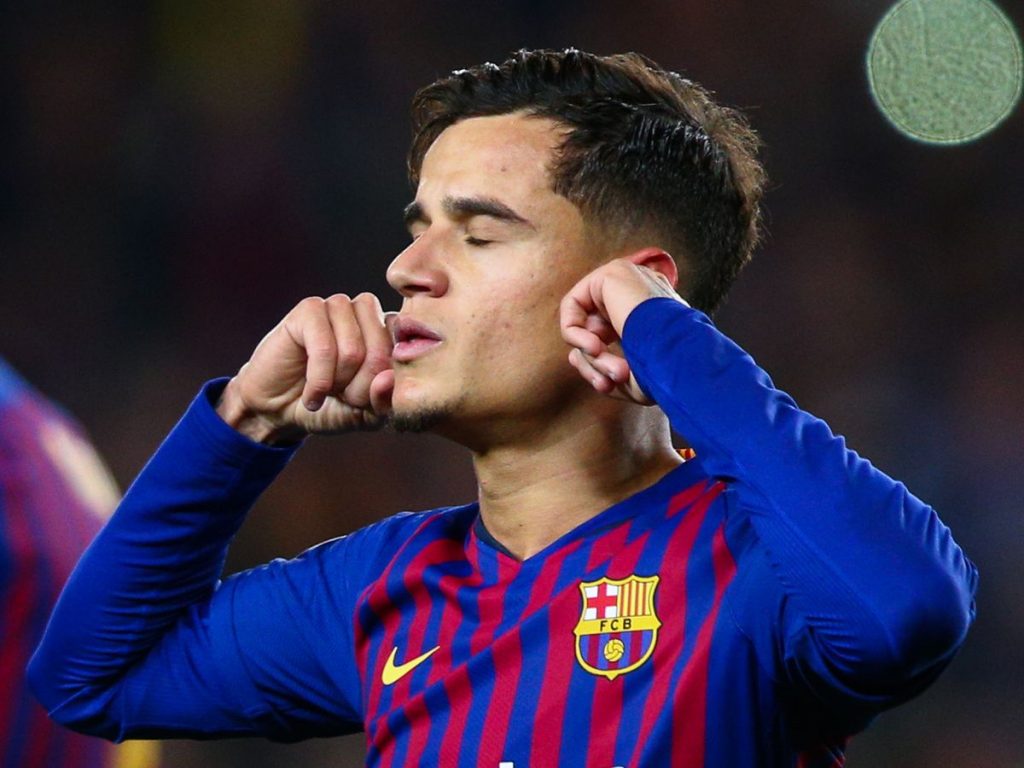 With the pandemic having affected many clubs financially, Philippe Coutinho, much liked by Quique Setién, could stay with Barcelona for the coming season.
Philippe Coutinho's future is in the air, as Barcelona continue to plan their movements ahead of the upcoming transfer window. The Brazilian did not have much success with Barça under Ernesto Valverde, after the Catalans signed him mid-season in 2018. Although he got off to a good start in his one-year loan spell with German side Bayern Munich, he has not hit the form he showed at Liverpool.
The midfielder is set to return to Barcelona when the transfer window opens, with Bayern not wanting to execute their option to buy him permanently. And while Barcelona reportedly had set 90 million euros as their asking price for him — which is the same price they paid when they signed him — it is an unlikely price tag for clubs to meet, following the coronavirus pandemic.
According to the Spanish news outlet, SPORT, a loan move also is ideally off the table, as the club do not want to decrease his value any further. The club has, per the same report, spoken to the player's agents, and several Premier League clubs have been contacted with regards to a move away for the Brazilian, but no common ground has been reached.
Due to this, the club are not ruling out keeping him for the long run, and even deploying him in midfield, where the newly-appointed manager, Quique Setién, believes he would be a good fit.
According to the same report, the club values his creativity and vision, and Setién believes a midfielder with Coutinho's creative prowess is needed in his version of Barça. The Catalans still view the Brazilian as a star player, and want to take advantage of his qualities, with Setién believing the 27-year-old, if he does well, can be far more effective than he was under Ernesto Valverde.
As for the Brazilian himself, he is willing to return to Barcelona and start from scratch, if the club wants him to do so. However, he would not be opposed to a return to the English Premier League, either, reports SPORT.
Coutinho's current contract with Barcelona runs out in 2023. During his loan spell with Bayern Munich, he has scored eight goals and set up five, in 22 Bundesliga appearances for Die Roten.