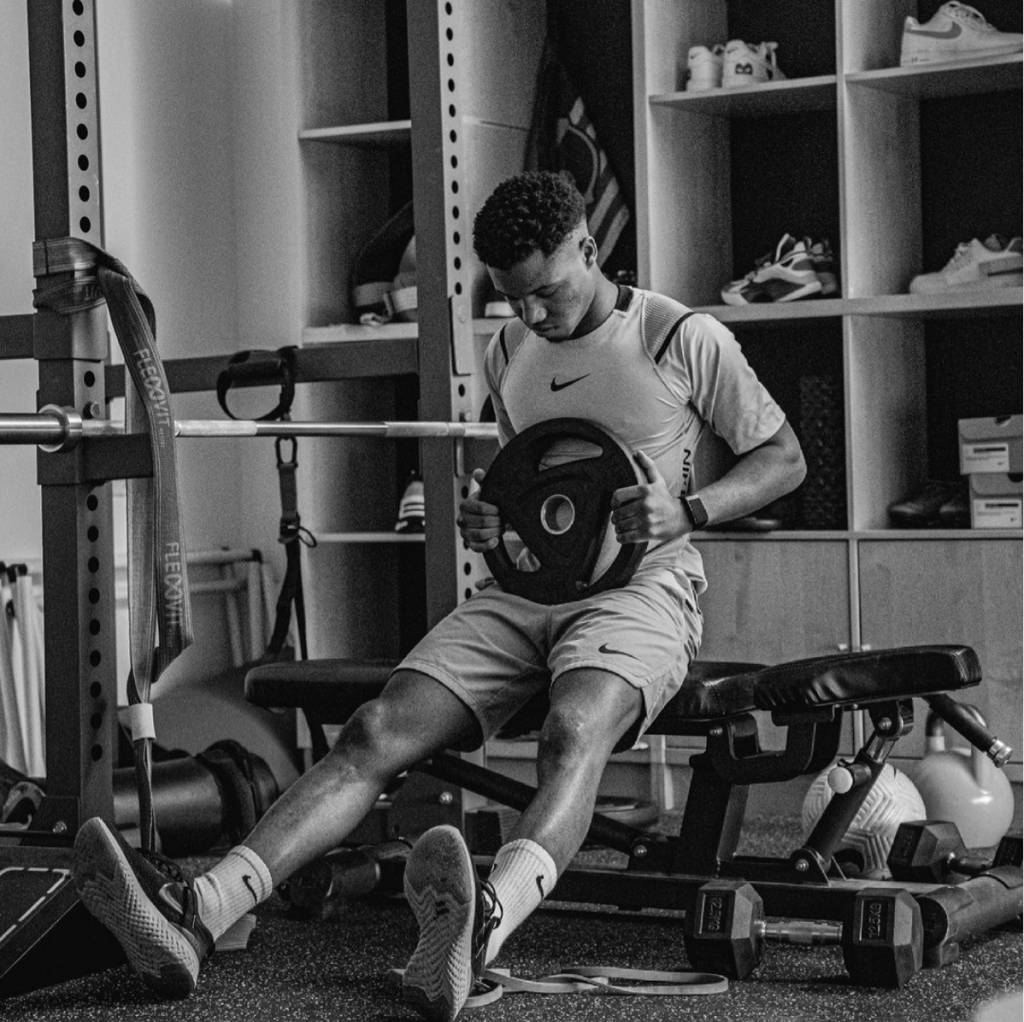 Through an Instagram post, Fati revealed his mentality going forward with his injury that has kept him sidelined for the past few months. However, this is not the first time the youngster has had to face such a challenge.
It has been 144 days since Ansu Fati was injured during a match of LaLiga against Real Betis Balompié. During this time there have been multiple setbacks for the return of the Blaugrana star. Today, Wednesday 31st of March, the Barcelona forward expressed his gratitud to his family and fans that have kept him going through this difficult time. He also mentioned that this is not the first time he has been in a situation like this one.
This is what Fati posted:
"A few years ago I had a serious injury, a fractured tibia and fibula, I was almost a year without being able to play. There were many days of suffering and pain, but also a lot of learning, it helped me to appreciate the little details. With my family and all the professionals who helped me at that time, I promised myself to keep going and work harder than ever to do what I like the most !!
Unfortunately, now I have to live a similar situation, which I will face with the same mentality.
I want to thank all those people who follow me and support me on a daily basis. Football is my life and no matter how many obstacles there are, I will always have the illusion of continuing to fight for my dreams…"
Back in 2015, when Anssumane Fati was still playing for the lower divisions of Barcelona football, he suffered an injury during the mini derby against Espanyol. After a hard tackle by an opposing player, the youngster suffered a terrible injury, broken tibia and fibula of his right leg, which would ultimately lead him to undergo surgery and be sidelined by a whole year.
And the rest is history, a few seasons later Fati has been living up to his potential, becoming the youngest player in LaLiga to score a goal as well as in the UCL and a key player for the Blaugranas.