About
Blaugranagram is an independent news outlet, dedicated to bringing, analyzing and reporting only reliable news about FC Barcelona, and European football, on a daily basis, to its followers and readers around the world, bringing them closer to the club they love and follow.
While the news outlet has a big presence across different social media platforms, its official website is the home of detailed news reports, analysis, match previews and reports, opinions of our staff members, and much more.
You can read our Privacy Policy here.
Blaugranagram's legal address, as a company authorized by the Danish Business Authorities, can be found below:
Blaugranagram v/ Omar Hawwash,
Højdevej 5,
4070 Kirke Hyllinge,
Denmark
VAT/CVR number: 42016144
Phone number: +45 93 866 299
Any enquiries are welcomed through enquiry@blaugranagram.com.
Contact us
You can contact us, whether it's to give us a heads-up regarding a news report, enquire about a business opportunity, advertise on our channels, or simply to ask a question. Either way, we will be looking forward to hearing from you!
Our e-mail address is enquiry@blaugranagram.com
If you would prefer to e-mail us directly using your favorite e-mail application, click here.
Our staff
Below, you will find a list of our Board of Directors, information on their roles, and how to reach them.
Omar Hawwash, CEO
Omar has been an avid fan of the sport, as well as a Barcelona fan and follower of the first team for years, as well as, more recently Barça B and Barça Femení. In the summer of 2018, he got the idea to make a presence of himself on Twitter. Later, he, having been a sports journalist for years prior, turned it into the news outlet that Blaugranagram is known as today. Additionally, he is a commentator and has collaborated with FC Barcelona on the club's official Twitch channel on match days throughout the 2020/21 and 2021/22 season.
You can find Omar's articles here.
Get in touch
E-mail: omar@blaugranagram.com
Telephone: +45 93 866 299
Joav Pedraza Pérez, COO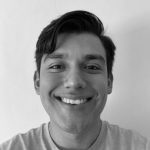 Joav has always loved sports and football, but Barcelona showed him just how beautiful the game can be. He began watching Rijkaard and Ronaldinho's team but fell in love with Pep's style of play, and the way Xavi alongside Iniesta controlled the tempo game after game.
You can find his articles here.
Get in touch
Jordi Besosa, Social media brain-stormer
Jordi likes Barcelona with a passion, follows the club's first team, the youth ranks, Barça Femení and Barça Bàsquet closely, and enjoys writing about them as much as he enjoys watching them.
Get in touch
Tushar Saini, Member of the Board of Directors, Editor
2009 was the year Tushar started following football. He watched a team in red and blue, playing beautiful football and knew he would go on to love this club with all his heart. Since then, he has never looked back.
Tushar's wish to write for people who love this game came true when he finally got a chance from Blaugranagram to showcase his passion. This day would always be in his heart.
You can read his articles here.
Get in touch
Riddhi Nirkhe, Member of the Board of Directors, Editor, Graphics designer
Riddhi is a sports enthusiast and like to follow various sports but football is where her true love for sports speaks out. She started following football through international fixtures. Having followed the club since 2014, Riddhi has made herself aware about the club's history and continues to learn many things about it. Her love for Barça pushed her towards learning Spanish, too.
You can read her articles here.
Get in touch
Legal
Ahmed Elsayed, Legal Advisor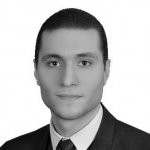 Get in touch