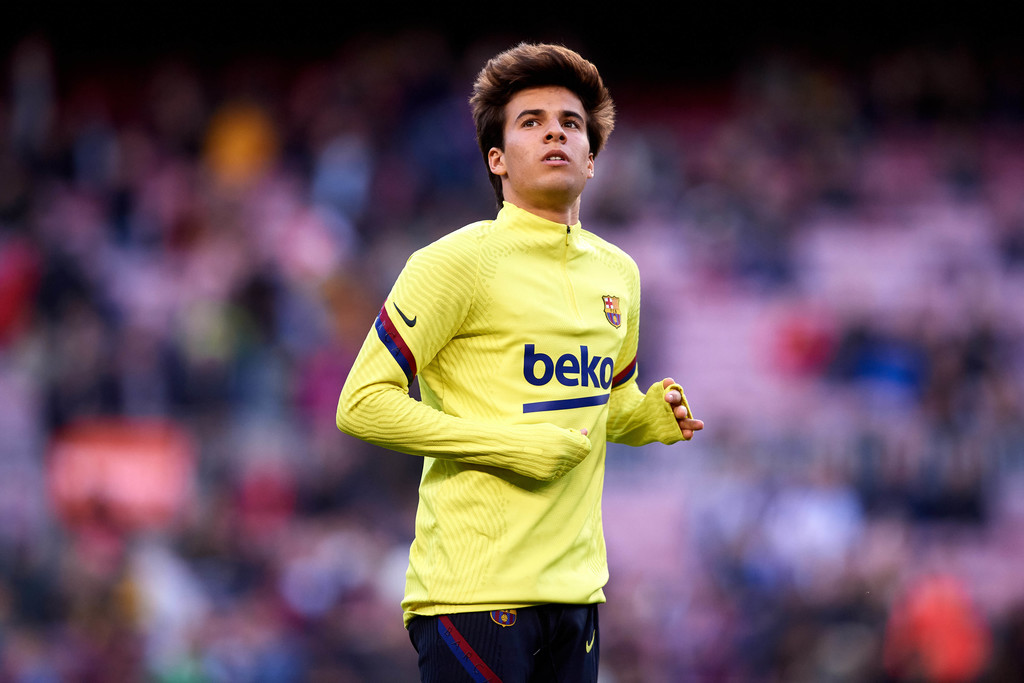 Riqui Puig gave an interview for El Partidazo de COPE to talk about his participation with the Spanish National Team U21 for the European Championship, but he also clarified his situation at Barcelona and that he wants to succeed at the Catalan club.
During this international break, the Matadepera midfielder, Riqui Puig, is called up with the Spain U21 Team to play the qualifying matches for the Eurocup of the mentioned category. The Catalan player performed 60 minutes in his team's victory by 2 goals to zero against Feroe Island and despite receiving tough tackles, Puig came out very happy and optimistic for the future.
"It is an unforgettable experience to be able to enjoy the National Team and especially with the group that we are, who are great players and have welcomed me very well."
"The first half we played a good game, they were very close behind and it was difficult to find spaces. They have given me two good kicks but I'm good there has only been a contusion in the quadriceps."
On Tuesday Spain under-21 will face Kazakhstan in Alcorcón, if they win the match they would already be classified for the first phase of the European cup.
"I feel with a lot of desire also to see if we can win and get the three points."
"When Luis De La Fuente (U21 coach) makes me part of the initial line-up I try to do my best because it is a good chance to prove and above all to enjoy what I like the most."
"You come to the national team and it's a different environment, the teammates all your age also help you. Playing here gives me great joy and above all, I can enjoy football."
Riqui Puig spoke about his situation at Barcelona and ​​about the playing time he could have with the Catalan club under Ronald Koeman.
"There are many players, a lot of quality in this team (Spain) and it is true that if I don't have many minutes with the club, it will be difficult to go to the European Championship. But I think I will end up having minutes and some opportunities, I will be able to go to the Euro with Spain."
"I think I will have minutes otherwise, I would not have stayed at Barça."
"I want to succeed at Barça, I want to gain a spot and I don't see it any other way. I'm very happy in Barcelona, ​​I have my family and I think I'm going to end up playing, I'm going to have opportunities."
"Koeman trusts me and I think he will give me opportunities to show my potential and to show that I can play for this great club."
"Sometimes things that are not true are leaked and taken from sites that do not quite tell the whole truth either. He told me that he trusts me and that he would give me minutes."
"You can never lose happiness and less when you do what you love."