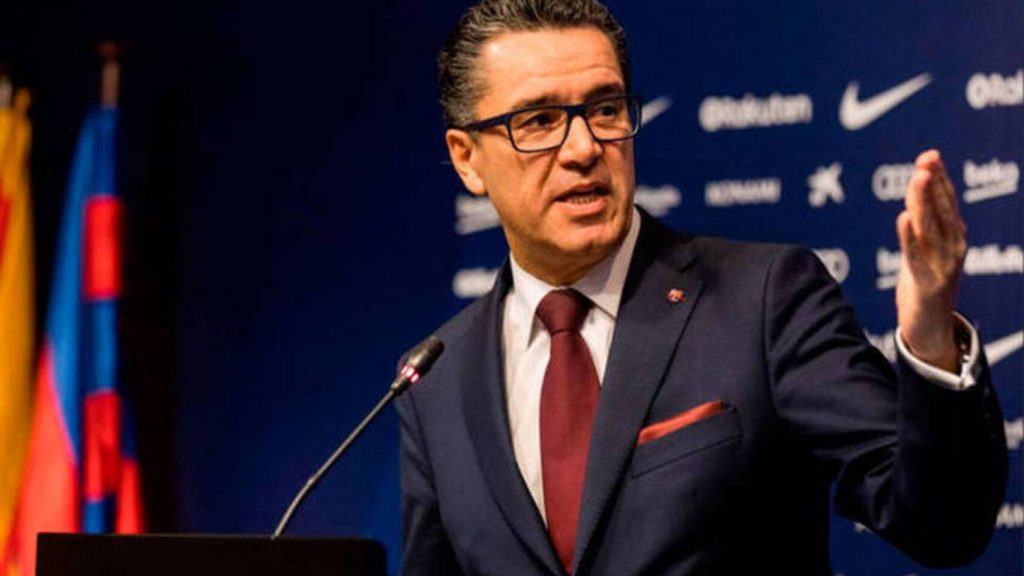 With the coming season on the horizon, Barça are looking to sell the naming rights to its main stadium, to help fight the ongoing pandemic.
With the coronavirus pandemic affecting the world, Barcelona is doing its best to help combat a virus that has seen 21.717 deaths in Spain, as of April 22.
In a move to help raise funds for the battle against the coronavirus pandemic, Barça does not rule out anyone, when selling the Camp Nou naming rights for the coming season.
That even includes ACS, a construction company owned by Real Madrid's club president, Florentino Pérez.
"There will be offers that will be liked less [than others], and it would be absurd to close any doors [to any companies, including ACS] at this point. This is not a joking matter, and frivolous people should stay away from the decision-making," he told SER Catalunya in an interview on the talkshow Què T'hi Jugues, as published Wednesday around noon.
"The name would be chosen at the assembly," he added.
The club announced it ceding its naming rights, which previously never have been sold to a third-party, in a statement published Tuesday afternoon. The naming rights for the 2020/21 season have been ceded to the Barça Foundation, to raise money for investing 'in research projects being carried out in Catalonia and the rest of the world involved in the fight against the effects of COVID-19', the club announced.
The club's first vice president, Jordi Cardoner, considered it a necessity that the club uses all the resources at its disposal 'to fight against the coronavirus pandemic and its consequences', the club added.
The coronavirus outbreak was classified as a pandemic by the World Health Organization on March 12, 2020, and has since seen multiple leagues around the world suspended indefinitely, including LaLiga.