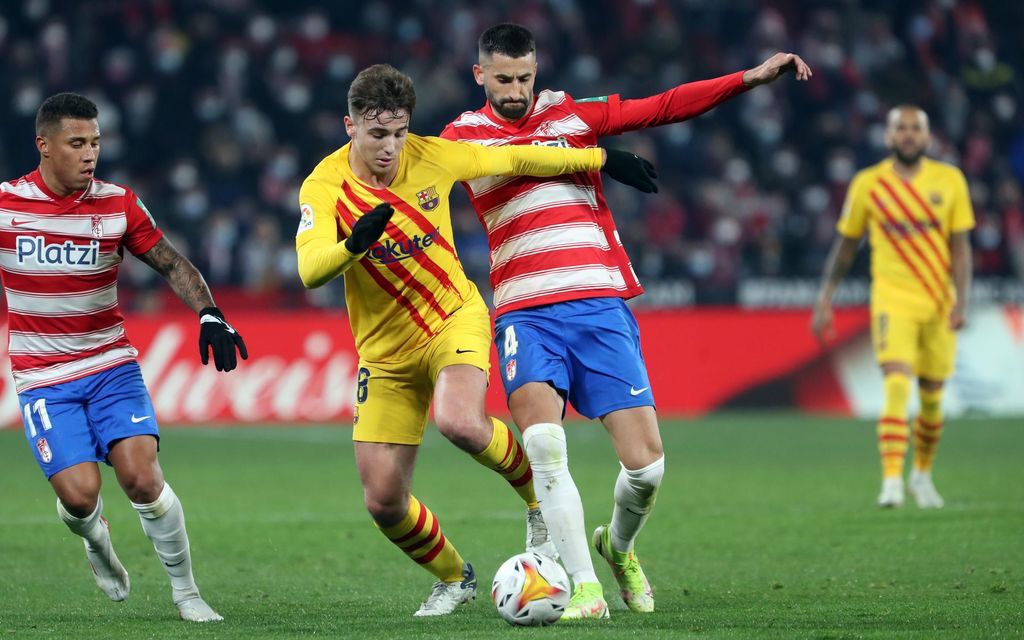 Barcelona tied yet again in LaLiga, this time 1-1 against Granada at the Nuevo Estadio de Los Cármenes. After the match, Xavi, Busquets and Nico all spoke with the press about the match, the title race and much more.
This is what Xavi had to say.
On the game itself
"It is not the rival's merit, it is our demerit. Being one man down affected us a lot, it is very clear. But we have lost due to our mistakes. We had to defend with the ball, like we did in Pamplona. We lost the ball very easily, we have to be self-critical. We have to do more things: attack better, create more opportunities. If we want to grow we have to do more things starting right now."
Regarding the result
"We cannot leave happy, we are angry, p***ed off and upset. We also lacked experience that is very clear."
"We should have won the game, play in the opposition's side and generate spaces when Granada was already tired. We let two vital points slip away."
On Luuk De Jong
"He is part of the team, like everyone else. If offers arrive and we have to abide with the salary limit, that is the situation. But Luuk is a professional, he has helped us a lot with the goal, being a team player and going into the attack. Happy for him, but p***ed off by the result."
Preparing for the Supercopa
"Now, we have to try to change our mentality. It is a shame, because it would have been great for us to win."
Barcelona's captain, Sergio Busquets, also expressed his point of view.
On the match
"It's a shame, after the goal we should have kept more of the possession in the opponent's side. They pushed forward at the end of the game, playing one vs. one and leaving spaces at the back. But we have not taken advantage of it."
Regarding the result
"We let go two important points to continue fighting for LaLiga. We were creating opportunities for the 0-2, which would have given us a lot of peace of mind. But the final minutes of the matches are a big problem for us. It already happened in the Celta and Osasuna games."
On their preparation for the Supercopa
"The Supercopa is another competition. A difficult game, different. We face it with great enthusiasm, eager to win a title in the middle of the season. Surely if we do it right we will have a shot."
Nico, another starter in today match also spoke with press after the final whistle.
On the match
"The small details determine whether you win or lose a game when things are even. Today it was a corner, a situation in which things are usually equalized."
Regarding how he feels with the team
"The more accustomed you are to playing, the more comfortable you feel with your teammates. For me, each game is special, I am getting more comfortable and better."
On the Supercopa
"It is a Clásico and, in addition, a semifinal of a tournament that can give us the first title of the season. It is a key game for us."