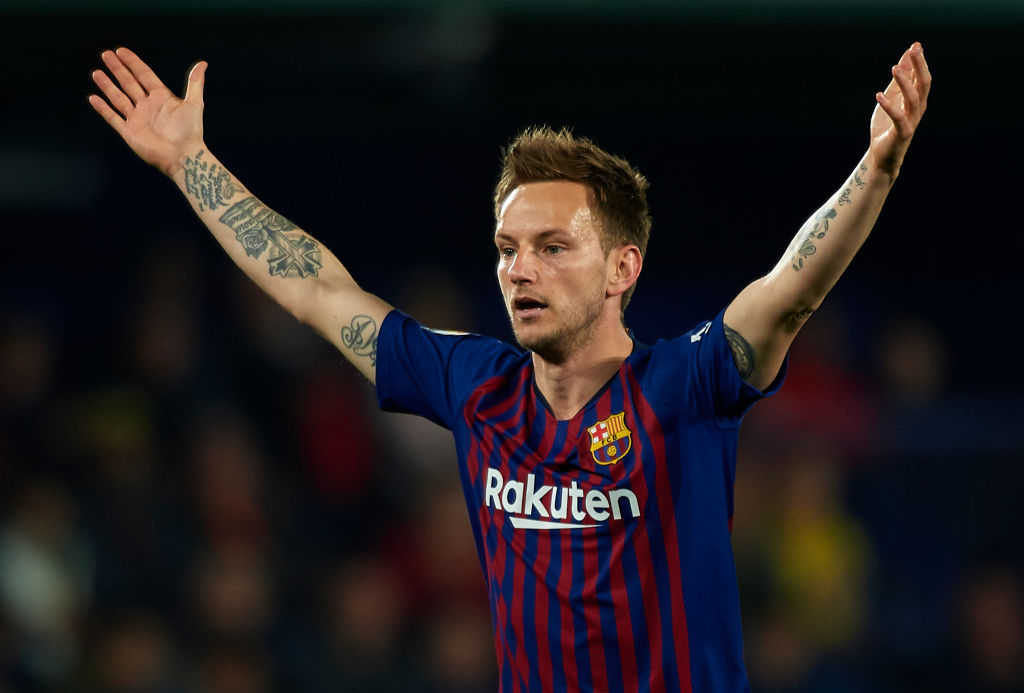 Ivan Rakitic is slowly on his way out of Barcelona, as the Catalan club looks to accelerate his departure in the coming weeks.
As Barcelona look towards the upcoming season with ambitions for the transfer market which eventually should take place, the list of departures will slowly be set in stone.
Ivan Rakitic, is currently on that list, as the club would like to sell the 31-year-old midfielder on before his contract's expiry in 2021.
In Rakitic' case, Barcelona hope to get around 20 million euros for a sale of the midfielder, reports SPORT Monday afternoon. The price tag takes the coronavirus pandemic's effect into consideration, as the aftermath of it could be reflected in the transfer market from a financial standpoint.
According to the same report, Rakitic will have the final say, as he did with regards to potential moves to Paris Saint-Germain in the past, most recently shown in the summer. With the Neymar deal on the cards, Barcelona would include Ivan Rakitic as part of a swap deal, but the Croatian refused to move away, despite Paris' interest in his signature.
For now, his suitors come from Italy in Juventus and the two San Siro giants from Milan. Paris being interested once again should not be ruled out, and the player being offered as part of a swap deal, whether for Neymar or Lautaro could also happen, depending on the player's interest. Although negotiations have stalled due to the pandemic, the club will look to accelerate his departure in the coming weeks.
From Rakitic' end, the player, per the same report, prefers to stay in LaLiga, and would ideally like a move back to Sevilla, although it is an unlikely destination due to his salary and the price he would end up costing the Andalusian team. Furthermore, his entourage do not believe that now is the time to make a decision on whether the player should move away, as the pandemic's effect grows ever stronger in Europe.
The Croatian has thus far made 299 official appearances for the Blaugranas, with 34 goals to his name since joining the club in 2014 from Sevilla. He has set up 41 goals and is yet to receive a direct red card, with 20.836 minutes under his belt in a Barcelona shirt.