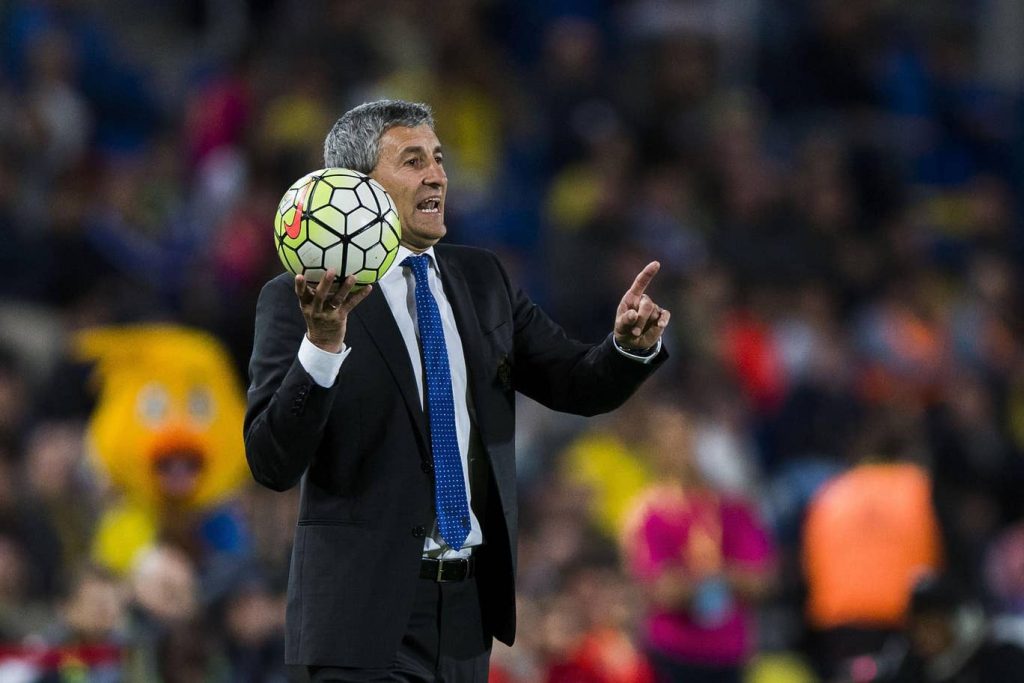 Barcelona manager Quique Setién is looking forward to returning to action, and admits he prefers that this season's remaining games are played.
Quique Setién's men were forced to have their season put to a halt, as LaLiga Santander and the remaining footballing leagues were suspended indefinitely, due to the ongoing coronavirus pandemic.
The outbreak has since been somewhat contained, and Spain even entered the first phase, dubbed phase 0, of its re-opening, last Monday. As part of this phase, athletes will be allowed to train in their club's facilities, individually.
Medical tests are set to be conducted this week, with Barcelona's players expected to start training again this coming Friday.
And Barcelona's manager, Quique Setién, is very excited for things to slowly go back to normal, at least in the footballing world, saying he has 'a desire to get back to normality'.
"We are all affected a lot by what has happened and for the consequences it has had. When we come back, we will work on things that we have not been able to [work on] from home. Looking after the squad from a distance has been a very new process, but the fitness coaches have looked after all the exercise topics with the players," Setién said in a video conference call interview on Barça's official social media channels.
There has been a lot of talk about whether the league should continue, and how that would happen. Real Madrid's goalkeeper, Thibaut Courtois, while speaking to El Chiringuito on Jugones, said that Barça being crowned champions in the event of the league being declared finished prematurely 'wouldn't be completely right'.
The Belgian keeper believes Real Madrid were superior to Barça due to the two encounters between the teams resulting in a draw and a win over the Blaugranas. Barça are currently leading the league with a two point gap over their eternal rivals.
As for Setién, he has no doubts.
"We would like to complete the league season and win it playing all the game. The same goes for the Champions League. Nevertheless, there is the worry about what returning to action could mean," the Cantabrian manager explained.