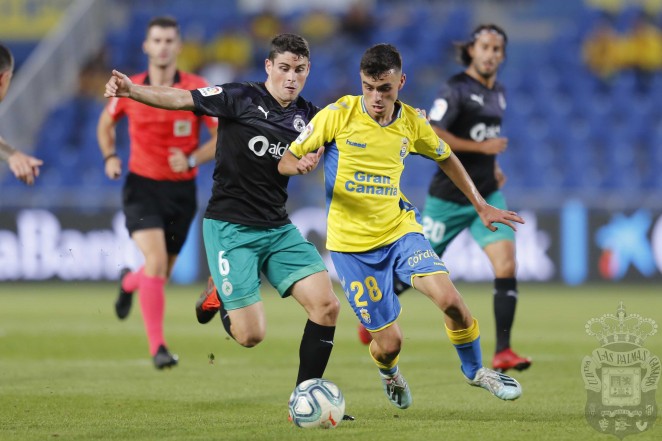 With Real Betis potentially looking to bolster their squad for the coming season, interest in Riqui Puig and Pedri Gonzalez has emerged.
The coming season is on the horizon, and many clubs have slowly begun planning for the footballing year ahead. Barcelona will have to do some balancing in their books, as they look towards several targets, and a potential overhaul in the squad during the off-season.
On the talent-front for Barcelona, Carlés Aleñá is currently on loan with Real Betis whom he joined he joined in search of more playing time, which he could not get under the Catalan club's former manager, Ernesto Valverde.
Another talent in Pedro Gonzalez, nicknamed Pedri, is set to join the Catalans in the summer, with the club having reached a pre-agreement over a transfer from Las Palmas, as announced last summer.
Both players have impressed at their respective clubs this season, making them a potential target for many clubs looking to bolster their squads.
However, the plans could change, as Real Betis now publicly have admitted interest in acquiring Pedri.
Moreover, according to the Spanish news outlet SPORT, the Verdiblancos are interested in Barcelona's pearl Riqui Puig, despite the latter's willingness and desire to stay in Barcelona and fight for a spot in the first team.
While speaking to the Spanish news outlet, La Provincia, the Seville-based club has admitted interest in Pedri, through the club's sporting coordinator.
"There is still a lot of planning to be done, it [the plan for the upcoming season] is not finalized yet," admitted Real Betis' coordinator of the club's sporting department, Alexis Trujillo, told La Provincia, per SPORT.
"We will have to see how things are when we go back [once the pandemic is over]. Pedri is a kid that has come up on the market and is playing well," he added.
"He is good technically, he's at a good level… but in football, everything depends on the needs to may have. Right now, planning is not complete. But he's shown what he's made of at Las Palmas. He is only 17 but plays with responsibility," Trujillo explained.
Pedri's signing gives Las Palmas a 15 percent sell-on clause, in the event that Barcelona sell the player in the future. Moreover, from a contractual perspective, the player could stay with Las Palmas in the coming season, unless Barcelona choose to incorporate him in the first team, or loan him to a different team.