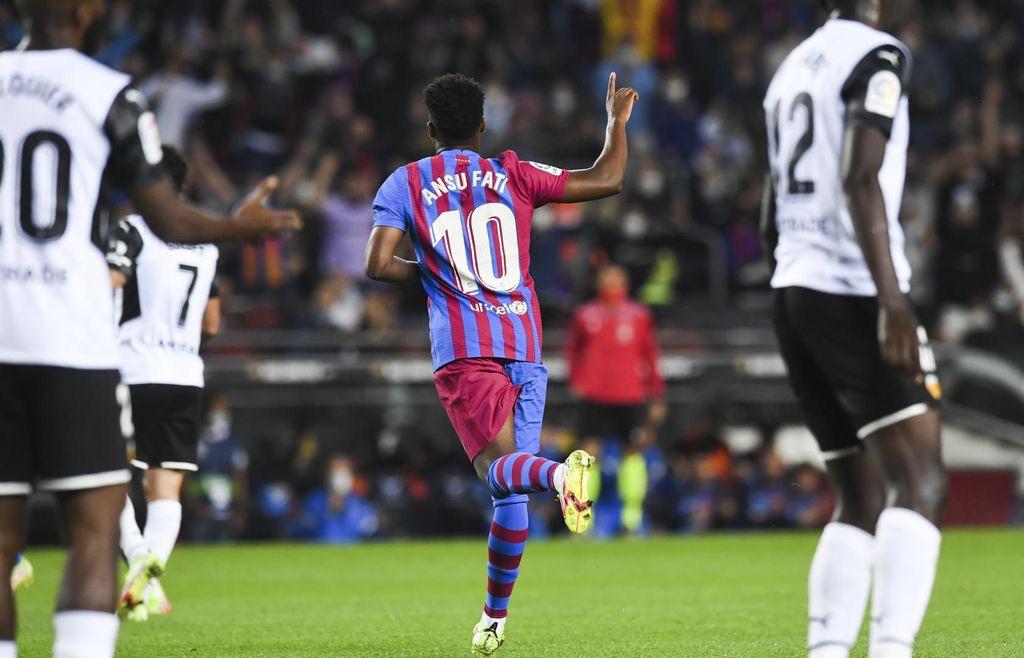 FC Barcelona gets back to winning ways in La Liga against Valencia with Ansu, Memphis, and Coutinho being the goalscorers at the Camp Nou. Koeman, Aguero, Coutinho, and Frenkie spoke after the game.
Here's what Koeman had to say:
The win:
"It is an important victory. We were able to react well to Valencia's opening goal. Barca deserved to win the game."
Ansu Fati:
"There are no doubts about his quality, he now needs to get match fit. Today, he played for almost an hour. The goal is that he can play the whole game. Today, We did not want to overload him. If it were up to me, Ansu would play 90 minutes. It is not a change I want to make, but I need to follow medical advice.
Aguero:
"It is essential to get the forwards back because they are important players. Kun adds a lot of experience."
Dest as a winger:
"At Ajax, he played a lot on the wing. It is nothing new. He has played a great game.
Memphis x Ansu:
"I've seen a lot of potential between them. I am very satisfied."
Coutinho:
"He was good. Coutinho played freely and helped the midfield. I have always believed in him. He has taken a step forward."
Next step:
"I have two days of peace and I am going to take advantage of it. The game against Dynamo is very important. We must continue with this attitude and energy to surprise opponents.
Attendance at Camp Nou:
"I don't know why a lot of people did not come. Although I want to highlight the attitude of those who came, they were phenomenal."
Best Game of the season:
"Against Real Sociedad, we were very good too. We have improved defensively and in the way we press."
Here's what Aguero had to say:
Debut:
"I'm very happy with my debut. The important thing was that we won."
Reception of the fans:
"They chanted my name when I came on. The song was incredible. Now, I have to show the affection they gave me, on the pitch. I can't hug you one by one, but I hope you enjoy my game."
Ansu:
"He is very young and has a lot to prove. He must be encouraged to show his talent."
Here's what Coutinho had to say:
His comeback:
"We all know what I have suffered but I feel good. Scoring a goal is a great feeling. We won too. I have more desire to succeed than ever, after everything I went through. It was very difficult and hard. I want to succeed and be the best Philippe I can be."
The game:
"I really wanted to score. It is only the beginning. I am very happy with the win, we deserved it."
"When the fans are with us, they push us. Playing at home is always fun. In training, we work hard but sometimes the results don't reflect that. This victory is an important message to the team. We gave our all."
Here's what Frenkie had to say:
On the game:
"Winning was very important, we are in a key week in the season. We started this week well and we must continue this way."
"It is always a shame when you concede early, but we reacted well. I think we played with a lot of intensity today and the attitude was very good."
Ansu:
"Ansu is very important with the speed and width he offers. We are very happy to have him."