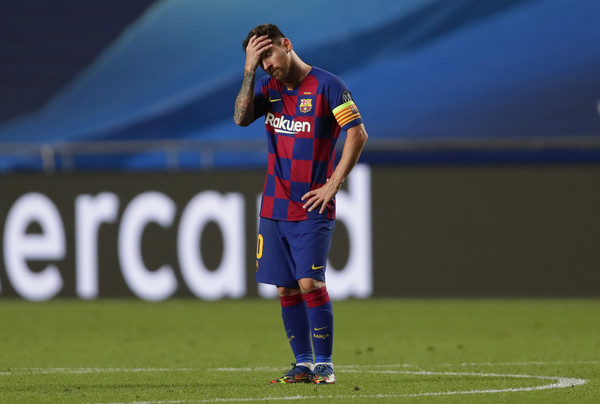 Barcelona's Lionel Messi seems on the way out of his boyhood club, and reinforced his desire to leave by skipping this Sunday's PCR tests.
Lionel Messi's situation at the club is quite delicate, as things stand. The player wants to leave, but is aware of the difficulties that may arise with his exit. Not only the symbolism of Messi leaving a struggling Barcelona in the middle of a rebuild, but the financial aspect of things make it a difficult move for all parties involved.
As was commonly known, the Argentine forward had a clause that would allow him to leave before the end of the 2019/20 season for free. Due to unforeseen circumstances caused by the coronavirus pandemic, the season was pushed back slightly, with the Champions League final taking place in August instead of May.
Lionel Messi's entourage argue that the player's burofax, including a formal request to leave the club, was sent on August 25 and thus within the timeframe of the current season; they, according to multiple reports, argue that he should be allowed to leave for free. The club's argument, however, is that the season is over, and that any club that wants to buy him would have to pay his release clause of 700 million euros, or negotiate with the club, with the latter reportedly completely ruled out by club president Josep Bartomeu.
In protest, and to avoid the issue of being told that he legally has partaken in the new season, the forward has, according to Catalan news outlet, Catalunya Ràdio, not taken part in Barça's coronavirus PCR tests that were scheduled for this Sunday.
The situation continues to heat up, and as a move could seem closer to materializing, the big question in place is what Barcelona would do after his potential departure.
The options in the market, for a reasonable price, are few, with the Lautaro Martínez having been on hold for a few weeks, and the prospect of Neymar's homecoming coming at a high price for Barcelona.