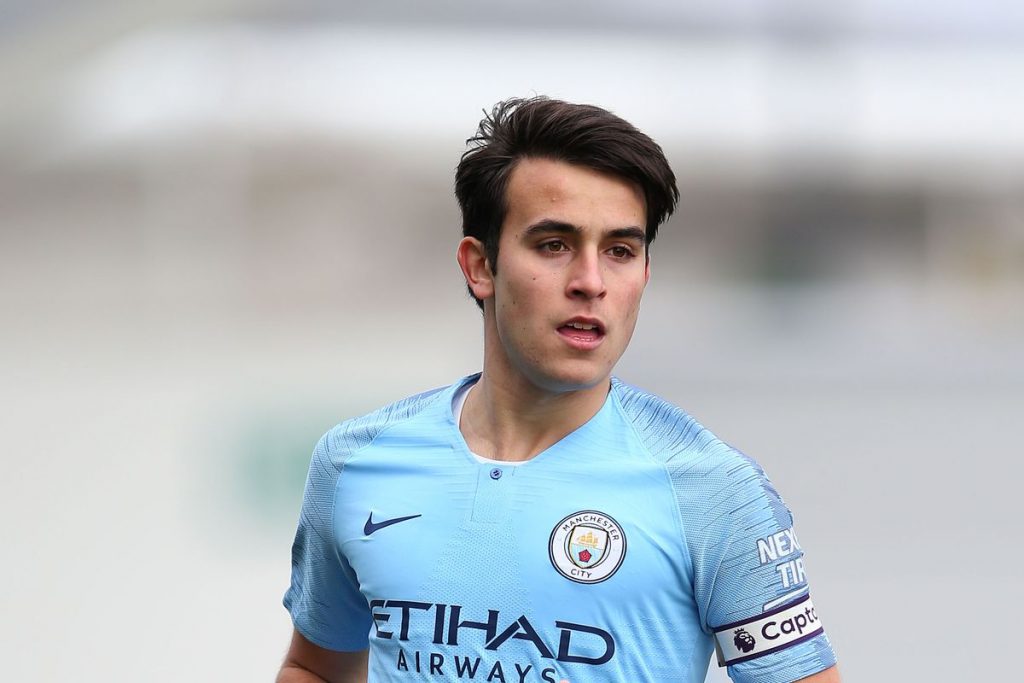 Barça have made progress in their hunt for Manchester City defender Eric Garcia, with the only question being if he'll arrive now or in the summer.
Eric Garcia's move to Barcelona is an absolute certainty, according to reliable journalist Fabrizio Romano. The center back will be able to leave England for free next summer, but Barcelona are keen on bringing the player in January
Not wanting to lose the player without receiving any compensation, Manchester City have lowered their demands to a deal worth potentially 10 million euros, according to Mundo Deportivo. 5 million euro + a further 5 million euro in variables. Last summer they demanded 10 million euro + 10 million euro in variables. Variables are often easily attainable, being activated by milestones like games played, titles won etc.
It will be up to Barcelona interim president Carles Tusquets to decide if it's feasible to bring the player in this month.
Barcelona tried to bring the player to Catalunya on deadline day last summer, but weren't able to come to an agreement with Manchester City. Barcelona likely hesitated because they also knew that they would be able to acquire the player for free in the summer of 2021.
The agreement with the player is already set in stone. According to Mundo Deportivo, it will be a five and half year deal, or five years if he arrives in the summer. Despite attempts from Pep Guardiola to make him change his mind, Garcia was never hesitant when Barca came knocking on the door. The only question was always whether the center back would arrive in January or in the summer.
Koeman is also keen on signing the Barcelona-born center back. The Barca coach's main priority was originally Memphis Depay. However, after seeing the struggles the team has had defence, Koeman concluded that Garcia would be the most logical signing for the second half of the season.
With the presidential election looming, interim president Carles Tusquets doesn't want to do any business that the future president doesn't agree to. According to Mundo Deportivo, President Tusquets' intention is therefore to inquire about the signing with the club's presidential candidates for the election scheduled on the 24th of January. Joan Laporta, Víctor Font, Toni Freixa and Emili Rousaud will all be able to give their opinion, and Tusquets will only go through with the Garcia deal if all four also agree to do so.
Garcia has recently been out with an injury and was one of the club members who tested positive for Covid-19 in an outbreak in the City camp, which saw their game against Everton on December 28th postponed.
The defender has only started 6 games across all competitions this season, and hasn't played a single minute since he went off with an injury against Marseille in the Champions League at the beginning of December.