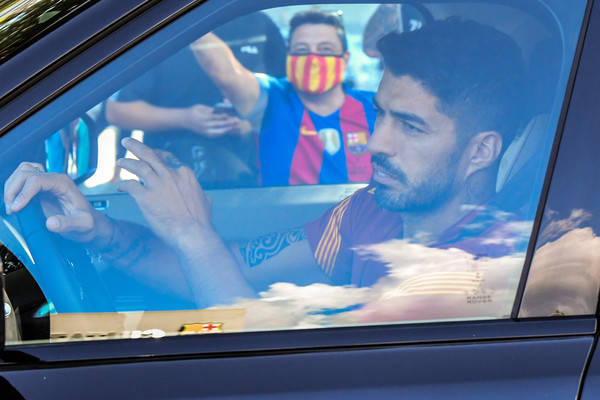 It does not look like Luis Suarez' move is as concrete as first anticipated, with Barcelona's club president Bartomeu now unwilling to let him join Atlético Madrid.
Earlier today, it was reported by sports journalist Fabrizio Romano that Luis Suárez to Atlético Madrid was a "done deal". However, RAC1's Gerard Romero is now reporting that FC Barcelona's president, Josep Bartomeu, is not willing to let Suárez join Atlético for free.
During the negotiations for the Uruguayan's free departure, the club, per multiple reports, made a list of clubs that Luis Suárez cannot go to. That list included Real Madrid, PSG, Man United, Man City and PSG. In other words, not Atlético Madrid. Josep Maria Bartomeu is unhappy with this, and feels Atlético should be on that list. Thus, he has decided to intervene with Suárez' move to the Colchoneros. The president does not want to let go of his Uruguayan forward if it sees the striker join a rival side.
If Atleti were to miss out on Suárez, Onda Cero reports that the Madrid-based side will move for the 33-year-old free agent, Edinson Cavani, instead.
Ronald Koeman has already indicated that Suárez, who has been with the Catalans since 2014, will not be frozen out of the team if he was to stay at the club.
Suárez' current contract with Barcelona is set to run out in 2021.