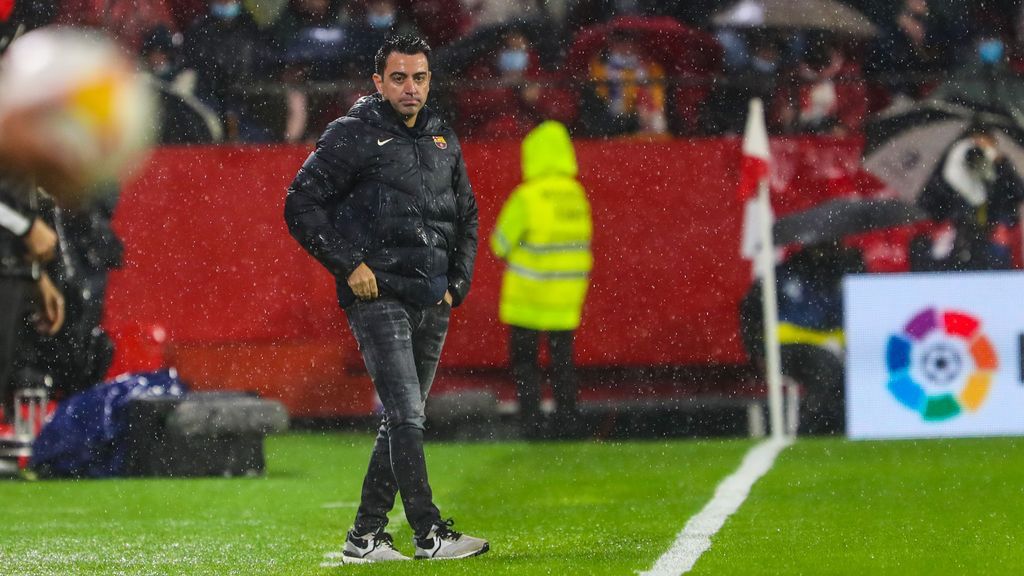 Barcelona tied 1-1 against Sevilla in an exciting affair at the Ramón Sánchez-Pizjuán. Following the match, Xavi, Araujo and Alemany all spoke with the press regarding their performance, their aspirations and possible movements in the winter transfer window.
This is what Xavi Hernández had to say:
On the match
"I have a bittersweet feeling. We had to win, and especially with one man up. We need to be cooler when we have an extra player. We were amazing in the first half, with personality. We are getting better with the high pressure, and pressure after losing the ball. I'm proud of the team despite the draw, we were not lucky. Ousmane hit the post and Gavi had another chance with his header. The team has competed against a great rival, we have improved and I am proud. Barça is made to win, but we are on the right path. I am very proud and happy of the team, of everyone, of their commitment. This Barça looks like the one I want: a protagonist and brave one."
Regarding Sevilla
"They are a very experienced and physical team. Koundé defended Abde really well. Today we have created a lot through the wings. They are a great team, but today we were the better side. I think we deserved more."
On the result
"It's a shame, it was a golden opportunity to get into a Champions League spot. The draw doesn't really help us. The worst part is the result. We are on the right path and we are feeling good, but the result, does not reflect that. We are going to try again when we come back next year."
Today's goalscorer for Barcelona, Ronald Araujo also gave a few words:
Regarding the match
"We have taken a step forward, we had a great game against a difficult opponent like Sevilla. We deserved more because during the second half we were the better side. The first half we had few good minutes, a pity they scored a goal due to a distraction. But, we are on the right track."
On their lack of goal
"We are working a lot on that, there are young players like Ferrán who are doing a great job. We need to score more goals to close these kind of matches. We are working and we hope to correct it for next year."
Regarding his amazing header
"We rehearsed that play because we knew how they defended. Busi helped be get free and I got to the ball all alone. I'm happy for the goal, for helping the team and because we were able to play a good game."
Finally, Barcelona's Sporting Director, Mateu Alemany also gave his point of view after the match.
On the game
"We have been clearly superior, from the first minute till the last one. The team is showing what Xavi has in mind, we just need to finish the plays, but in general we have to leave satisfied with the image that the team has shown and its progression."
Regarding the performance of the team
"If you create more opportunities than your oponen, and the rival is barely getting close to your box, you need to value that, and more so against a rival who aspires to win LaLiga."
On their aspirations in the upcoming winter transfer window
"We have a lot to do, but the first thing to do is abide with the 'fair play'. We need to sell players before anyone new comes in. We are very aware about the players we want, but first we have to comply with the financial 'fair-play'."