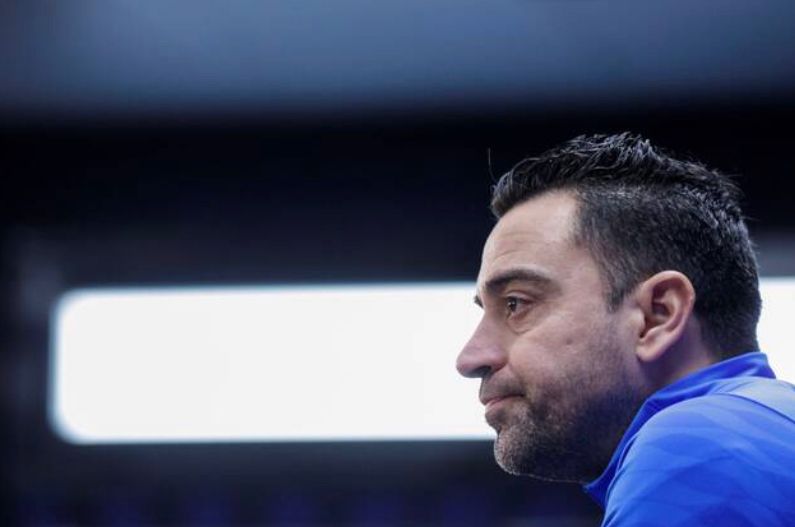 Xavi faced the press ahead of an important away game against Deportivo Alavés in La Liga. Where he talked about Ansu Fati's latest injury, transfers, the upcoming game, and a lot more.
Here's what Xavi had to say:
Alavés:
"I think Alavés are quite similar to Athletic, they have a comparable system. These are three vital points and we must win to get into the Champions League spots."
"If there is a coach who can get Alavés out of the bottom three, it is Mendibillar (current Alavés coach). He sets up with two pivots and gets many players into the opposition box. Alavés is an intense team to play against."
Ansu Fati:
"Ansu is very affected, we talked to his family. He has suffered a relapse. Dr Pruna advised me to play him for 30 minutes but extra time ruined our plans. On Monday, there will be a meeting to decide what needs to be done."
"It's a shame. We are sad because we tried to take great care of him but he still got injured. Unfortunately, it's a part of football. We keep suffering major setbacks and this is very serious. He is a player with goals but we have to continue."
Dembélé:
"His situation has not changed. He has to decide, nothing has changed."
"He is training well, but he knows his situation perfectly well. There is no room for debate, it's clear. It all depends on him."
New signings:
"We are working on it, for several areas. I have been very clear on where the team needs to strenghten. There are still some days left, and let's see."
His worries:
"The results worry me. When there is a change in the dugout, it takes time to change things. Unfortunately, its taking more time than we initially thought. Barça must believe in the idea that made them great, but the results disturb me. We need a positive result tomorrow."
"I remain optimistic. We are at the beginning of a new project, patience, faith and perseverance are important. It happened to me as a player, initially there were doubts but everything went well. I am aware that years of transition do not exist and you have to work hard. We must be united and pull forward."
Veterans:
"I understand the criticism. Their commitment is spectacular, unquestionable, but now everything will be based on their performance. Until now, we did not have many alternatives."
Athletic Club:
"We have analyzed the game against Athletic. There was a lack of intensity and desire. This is what hurt me the most. We must match the oppositions intensity. Barça lost because we lacked in intensity."
Frenkie De Jong:
"He has to be an important player. He had some discomfort on Thursday, Jordi too, their commitment is great."
That concludes Xavi's press conference.