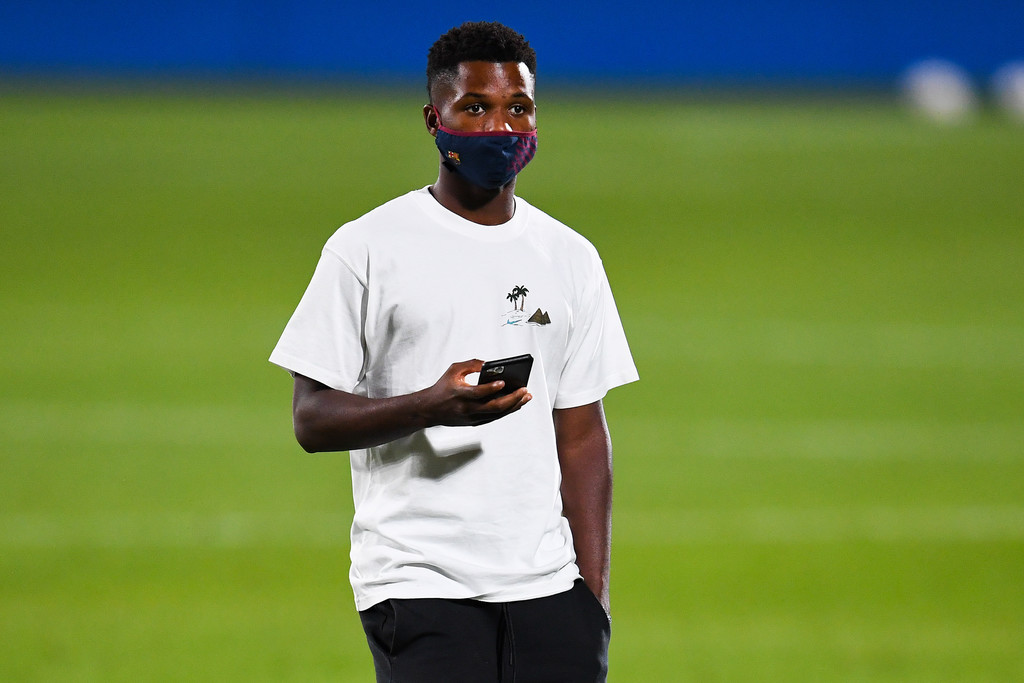 Ansu Fati underwent a surgery on his meniscus on May 6th in Porto and will continue his recovery away from Barcelona's facilities and medical staff.
Earlier this month, Ansu Fati had to go through another surgery due to his injury of meniscus. This time around he traveled to Porto and went with the official Portugal international team doctor José Carlos Noronha. However, since then the player and media have gone quiet.
According to news outlet AS, the Spanish player is still in Portugal, continuing with his recovery. He will soon travel to Madrid to continue his rehabilitation under the care of Raúl Martínez. Who is the physiotherapist of the Spanish International team and is one of the most recognized in the country.
Fati will be looking to start fresh next season and leave behind this nightmare season. The sole objective of the player is to be fit once again by the time preseason arrives.