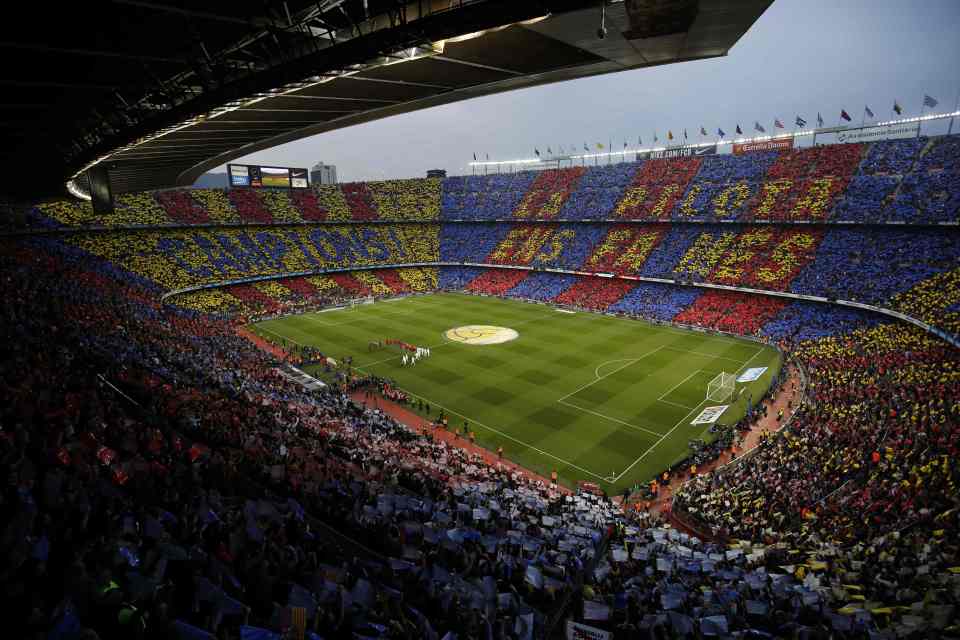 The country has started easing up the lockdown and following that, on Sunday, La Liga president Javier Tebas announced that there is a possibility of fans being in the stadium in coming weeks. Spanish government will announce the Royal Degree Law later on. As per the law, new normality and public access to the stadiums will be given.
FC Barcelona is working with the program called 'Espai Net i Segur', with director Joan Bladé, a professional doctor, to help assess the risk and precautionary measures to follow when public access is given to the fans.
According to the reports from Cadena COPE, from 29th June, the fans will be once again allowed inside the stadium but with limited capacity and strict regulations of social distancing.
Hence, FC Barcelona will play its first match with fans after the lockdown against Atletico Madrid, which is scheduled on 30th June. Moreover, this can be a huge advantage for FC Barcelona as this is one of the important matches in the title race. After this, Barcelona-Espanyol, also known as Catalan Derby and Barcelona-Osasuna will be the last two home matches of La Liga this season. These matches will take place on 7th or 8th July and the 15th July respectively.
Return of UEFA Champions League to Camp Nou
The European football nights are set to make their return in August and as there are two months for it, FC Barcelona are certain that they will have fans by their side to help them make their way to the quarterfinals. The return leg at Camp Nou against Napoli is scheduled on 8th August.
This might end up being the last European night of this season played in Barcelona as UEFA will be announcing that matches of quarterfinals, semi-finals and finals will be played in Lisbon and each of them will be a one-legged tie. The announcement is set to take place on 16th or 17th of June. The matches will take place somewhere in middle of August.