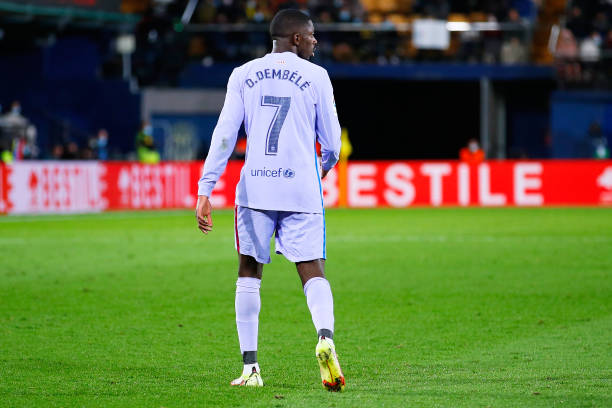 According to Cadena SER, Moussa Sissoko the agent of Ousmane Dembélé and FC Barcelona director of football Mateu Alemany met today to discuss the Frenchman's future.  
An arduous discussion that lasted 3 hours, the message transmitted in the fallout was that despite Dembélé having very appealing offers from numerous clubs in Europe, his priority is to continue at Barça.  
From the camp of Barça's number 7, there is no rush to renew their client despite assuring the club that this is their intention. A 15-day deadline to sign seems not to have bulked Dembélé's representatives who assure that the negotiations will continue, signalling their relaxed approach.   
Sources close to the club insist that an agreement does not exist, nor is it close however this is seen by them as a normal process in negotiations. The crux of the issue is that Dembélé wants more money than the renewed contract offer he has been presented with entails; Barça is attempting to reduce his salary to try and get ahold of the financial situation currently threatening the club.   
Dembélé has recently returned to the side following yet another injury setback, playing twice under new boss Xavi who insists that the Frenchman is a key player and a part of his plans going forward. Being a Barça player has been a lifelong dream of Ousmane Dembélé and the 24-year-old feels that if he isn't paid appropriately, he will have to seek a move elsewhere. 
Sissoko meeting with Alemany following weeks of a standoff between the two parties has been taken as a positive sign by the Catalan club, negotiations will continue in the coming weeks however the club is mindful that as of January 1st, Dembélé will be free to speak with other clubs who no doubt will be able to offer lucrative incentives that Barça in their current state can of course not match.
The club however fears that Sissoko is in no mood to renew his client as he stands to lose out. If the Frenchman were to sign a pre-contract with another club in January and leave on a free transfer in the summer, he will no doubt receive a large signing bonus of which, Sissoko will no doubt have a cut of as commission.