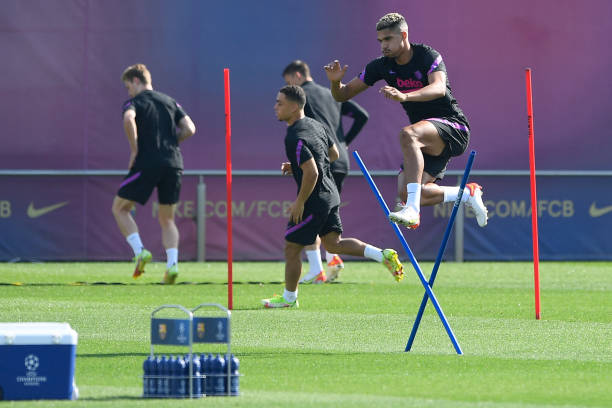 The Catalans want to improve the physical preparation of the team to be able to compete with guarantees in Europe and hope to achieve it by creating the position of Director of High Performance at the club.
According to Mundo Deportivo, within Barça, there is concern about the physical preparation of the team, something that has been very evident in the last European debacles and a problem publicly admitted by Ronald Koeman. The team, on several occasions, has struggled when it comes to the physical aspect. This concern is not current but it has been detected, after analyzing the team's performance with historical data, that this downturn comes from at least five seasons ago, according to club sources.
It is believed that the team suffers a lot on a physical level in duels against European teams and that this weighs on the results, having led to real shipwrecks in the last few editions of the Champions League.
Given this situation, the club considers it important to introduce the position of the Director of High Performance, a figure who is dedicated to supervising that the team has a 'top' physical preparation that allows it to fight for everything at a physical level with any continental rival.
At Barça, there is the feeling that footballers do not work as hard as they should on a physical level and that this puts them at a disadvantage in European duels, something that partly explains the latest debacles in the Champions League. In this sense, it is ensured that there are clubs in which their players dedicate about eight hours to daily work, including a good part dedicated to the gym and the physical section, and that on the other hand, at Barça with two and a half hours of work it is already settled every day.
An interesting example is Bayern Munich, with players who have undergone great physical transformations for the better, and it is evident how beneficial it has been for them. In that sense, it is pointed out that Barça has a lot to improve there, especially not to lose in the physical duels of each game.