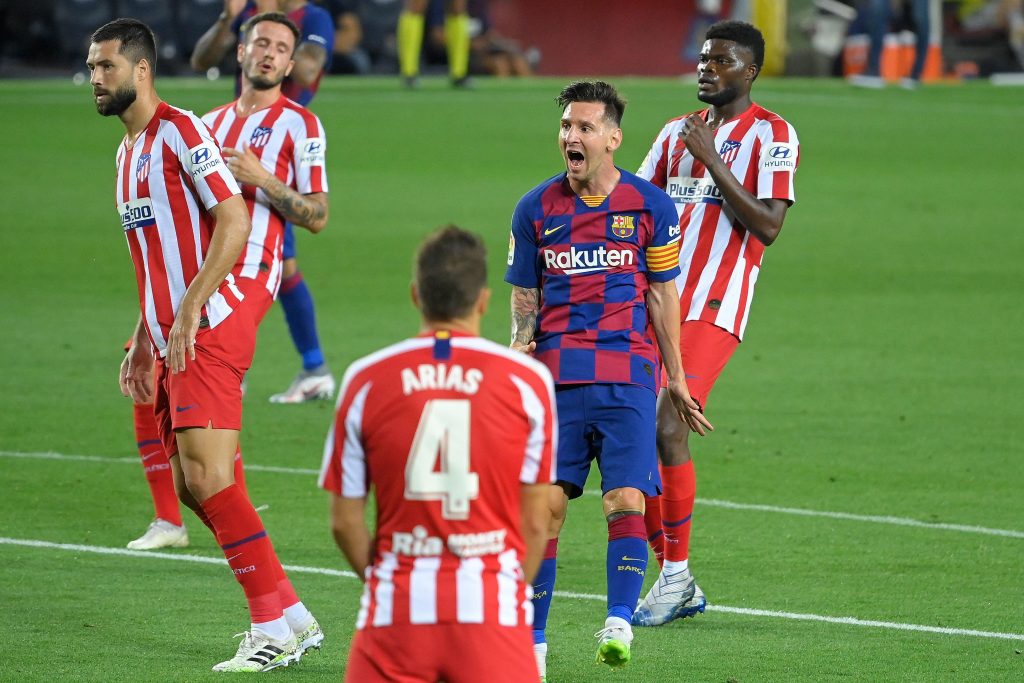 Another draw after the break complicates Barça's fight to conquer LaLiga, and both Quique Setién and Sergio Busquets talk about it.
A frustrated Barça again leave points on the road, this time against Atlético de Madrid at the Camp Nou which complicates the fight for the title. The odds are getting lower and although the players transmit that they will fight until the end, the matches and the discouraging results lower the spirits in Barcelona.
Barcelona with three draws in the last four games is increasingly far from the LaLiga leadership and championship. One of its captains, Sergio Busquets, has spoken to different media about the situation.
"It was a favourable situation before the break, we were leaders. We have lost points, some days we have been better, others worse, and this draw takes us away from the lead if Real Madrid beat Getafe in their game this week. We have to focus on ourselves, although it seems difficult for them to lose points because they are very good. If they can lose points, better, we will be there to continue fighting."
"For the title fight, dropping two points is giving too much advantage. We know it is difficult, but as long as it is not mathematically impossible we are going to fight."
"We have been penalized a lot with the two penalties, it's a shame."
The Sabadell midfielder also talks about the recent controversies around VAR arbitration and intervention.
"You have a perception live and maybe on television you see something else. Each team expects VAR to rule in their favour. I am not going to judge."
The coach, Quique Setién, lives an agitated situation given the latest results. After yesterday night's game, the Cantabrian analyzed the game and was doubted again.
"We have tried to do different things that we thought were going to give us quite following his two pivots with Riqui Puig and Leo, and we have succeeded at times. They have done it quite a few times but Atlético is a team that defends very well and has complicated us because they have good players at the top."
"I am quite happy. It is true that we have not been able to harm them much but obviously, it is not easy to play against this team. They are very disciplined and defensively very strong. And it is not easy but I am quite happy with the work the players have done and how we have planned the game. The result detracts from many of the good things we have done."
"I am not completely satisfied, because I like to win, but I am happy for the players, we were extraordinarily well, but we lacked a hit point. I am happy with the performance, but unhappy with the result."
About Antoine Griezmann who has had very little playing time, he only played during the aggregated minutes.
"I see him well but the problem is that not everyone can play, it is true that at this time it is not logical to substitute him but there was also the option of not playing him at all. You always think that at the moment but we were doing well. Riqui did very well, we must always try to have Suárez on the field, Leo the same and it was not easy to find a place for him without destabilizing the team by removing a system or with another option. It is hard for a player of his level but circumstances have forced me to do it."
About Luis Suárez.
"The other day he scored two goals and you always hope he can score."
His situation in the club.
"I don't feel at all discussed as a coach. I am strong enough to push this forward."
"I feel supported by the locker room."