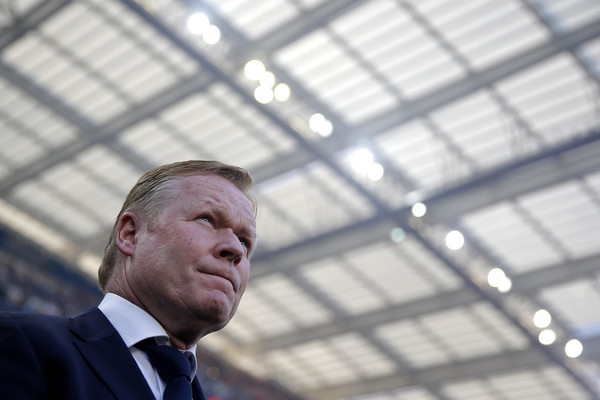 The last few days have been very hectic in Barcelona. A new coach is here, and he needs the Culés to support him and keep believing. They need each other — he should be welcomed warmly.
Més que un club, FC Barcelona's slogan. Over the years, the Club has made every attempt to stay true to these words. The last three years however have seen that motto near implosion and lose its meaning. Ernesto Valverde, Quique Setién, two names that won't be forgotten soon by Culés. Well, there is a new name at the Camp Nou. Ronald Koeman, a club legend has been appointed as the new head coach of the club. Most famous for his beautiful free kick that secured Barça its first Champions League trophy, he was a member of the famous Dream Team under the guidance of Johan Cruyff, and additionally won four league titles. He is a student of Cruyffism, having played under the man himself. Hopefully the same can be said of his time as a Coach.
The dire state of things at the Club means it is necessary that this be the case, or we could see the club descend further into chaos. It is a tough job to take, and Koeman's confidence in his abilities has to be truly immense to take this extremely hot seat.
Fans should back Ronald Koeman and support him wholeheartedly because he represents what the ideal Barça manager should be, hypothetical though that may be, it still is something. His records at some of the clubs he coached may not be startling, but a deeper look into it and it becomes evident that he has always stayed true to the things that Barça have traditionally stood for: trusting the youth and playing aesthetic attacking football.
His time at Feyenoord in the Eredivisie was remarkable because of the work he did with a somewhat depleted team. Renovating and re-energizing the team with youth. Does it sound like any team you know that needs something similar? He leaves his post as the manager of the Dutch national team, after having done a job whose requirements were similar to that of the Camp Nou. The Club needs this appointment to go well. Time is of premium value: the 2020/21 La Liga season starts in September, although Barça start their season on matchday 3 because of their European exertions. There is not nearly enough time but Koeman must have known that before he took on the job.
The next Barça coach had to be someone who understands the needs and requirements of playing football the way they have always done. Barça always had an identity, and attempts to stray from it is what has resulted in the disappointing results in three consecutive seasons in Europe. Fascinatingly, in all the big three knock-out games over the past three years, they have started the game with a 4-4-2 or an eerily similar formation. It's the stuff nightmares are made of.
Cruyff, famously was always against playing a 4-4-2 because the formation made it harder for the team to press as a whole unit and the evidence very much agrees especially after Lisbon. A coach who sets his team up to be aggressively arrogant is, in my opinion, the right coach for Barcelona. A coach who would not defend simply because it is the safer thing to do, a coach who would stay true to the philosophy and make La Masía the cornerstone of the team once again — that's the one you want to go for.
There's some magnificent talent coming through and Barça need a coach who can trust these boys to grow, as well as relegate the old guard that needs to be sent off. It takes trust to properly groom boys into men who would dominate the world. Koeman needs to trust them to grow — Setién, on the contrary, didn't trust the youth in Lisbon. Koeman's track record says he will, and over the next few days, it will become clearer which recruitments he will be making in terms of his staff. But the man is here and he needs support from the board and fans alike. Hopefully he gets it.
Benvingut Ronald: welcome to the biggest club in the world.