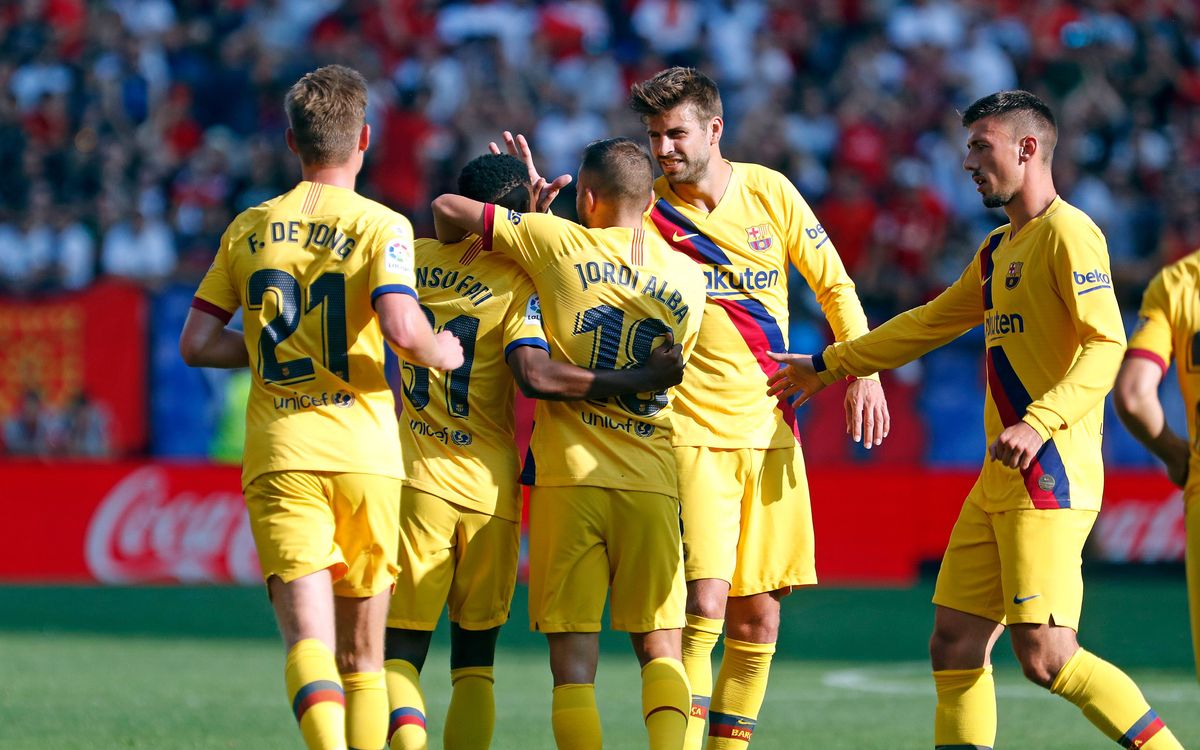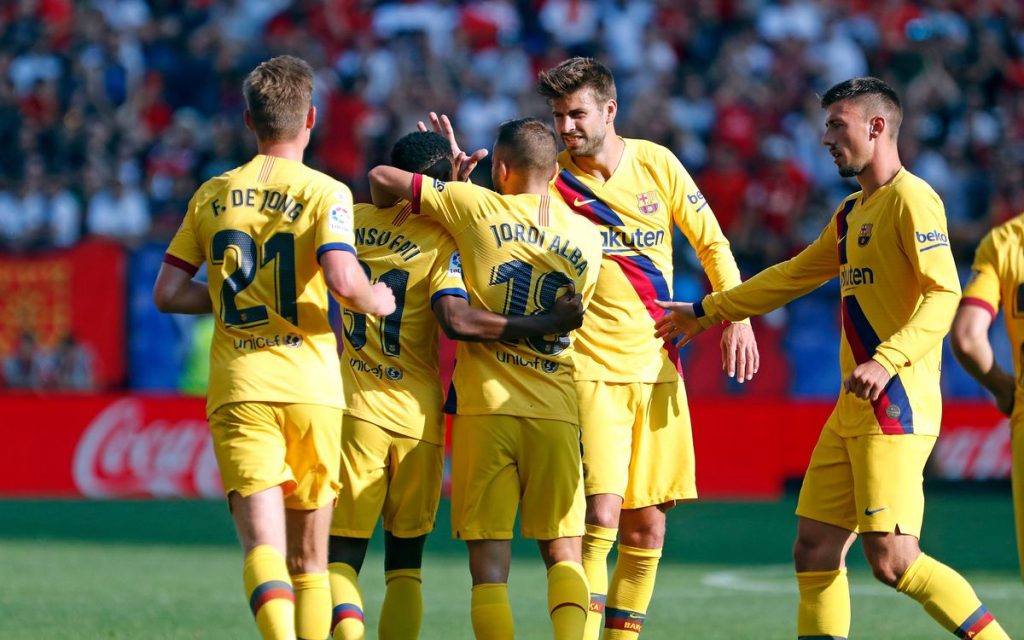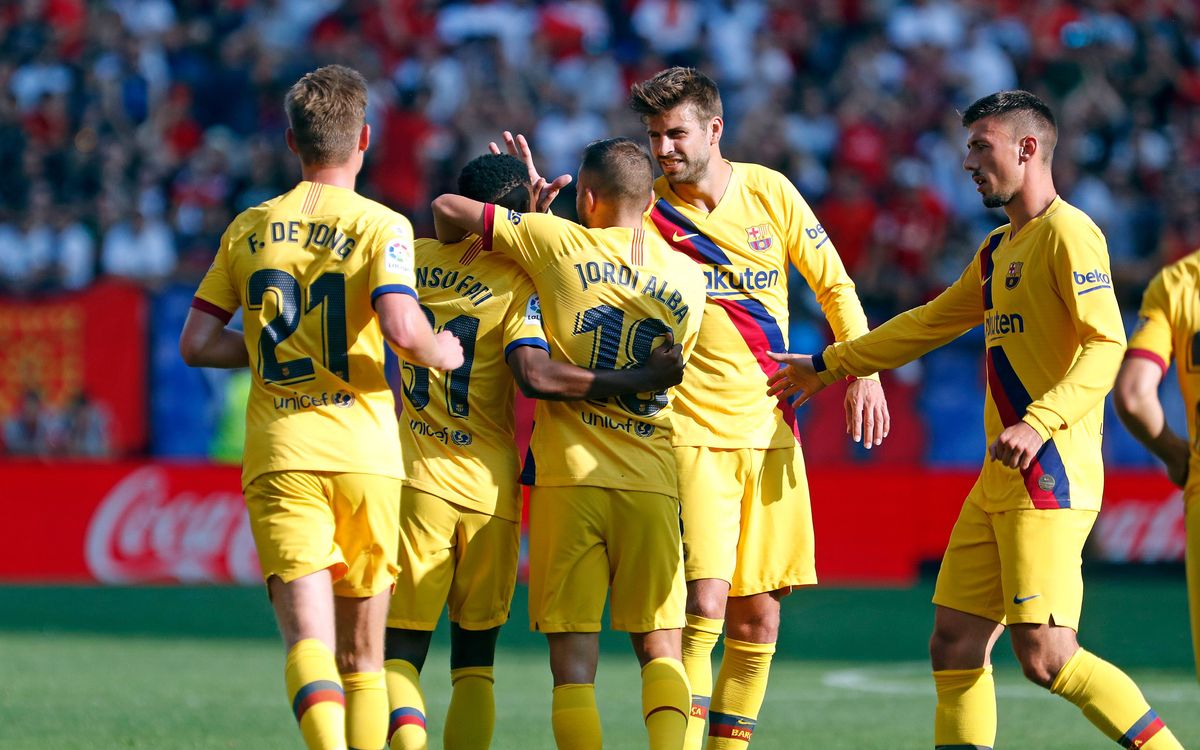 Barcelona defender Gerard Piqué and 20-year old winger, Carles Pérez, are the latest two to open up in respective interviews with Antena 3 and Madrid-based newspaper MARCA.
The season is well underway, and many players have voiced their opinions about Barça, how the team is doing, while others have spoken out about their personal and family life. Gerard Piqué guested Antena 3's talkshow, El Hormiguero on Tuesday, while Carles Pérez spoke out about his first season with Barça's first team. Lionel Messi, meanwhile, opened up about his personal life, the Neymar saga, and much more, in a lengthy interview with RAC1.
Carles Pérez started by talking about his aspirations with Barça, saying that money wasn't something that was too important to him.
"I want to succeed here [at Barça]. Being here is the most important thing [to me], not earning 1.5 million euros [per year], as a 16-year-old," the 21-year old Granollers-born winger, explained to A Diario de Radio Marca.
Pérez is aware that staying at a club like Barça and having success at a club of Barca's size, quality and caliber isn't easy, and recognizes that some are more driven by money than on-the-pitch success.
"I know how difficult it is to do what I'm doing, and there are people who are more guided by money. I respect everyone's decisions, but money will always arrive," Pérez said.
The youngster is one among many youngsters who have taken part with the first team this season, and Ansu Fati, Riqui Puig and Carles Aleñá are all names that have been mentioned with regards to the first team. Given that Lionel Messi is the team's first captain after the departures of Andrés Iniesta and Xavi Hérnandez, the youngsters expected the 32-year old Argentine veteran to lead the way, and Pérez confirms that the player, perceived as the greatest footballer of all time by many, hasn't disappointed.
"He [Messi] is a person who helps the dressing room a lot. He always gives you advice, to both me and Ansu [Fati], the ones who just came up [from the academy teams]. We knew he'd help us," Pérez explains.
According to the young winger, Messi also told them that quality is a prerequisite for being at a team at Barça — and that advice gave the youngsters reassurance, hearing it from a captain as experienced as Messi.
"He told us that if we didn't have the quality to be in the position we were in, then we wouldn't be there," Pérez added.
A day that Carles Pérez won't forget for a while is the day he was in the starting lineup for Barça, when they faced Junior Firpo's former team, Real Betis.
"My best moment was the day I started against Betis. I felt a little bit of pressure, because it was at the Camp Nou, and because it was my dream [to play there]. It was the happiest day of my life, because I also scored a goal," says Pérez' who scored the third goal, in what turned out to be a 5-2 victory — a game that saw Griezmann on the scoresheet with a brace, alongside Jordi Alba and a newly substituted Chilean in Arturo Vidal.
Gerard Piqué, in his interview with Antena 3, talked about his mentality, his personal life, whether he's ever worn a Real Madrid shirt, and much more.
As is now publicly known, Piqué has become an entrepreneur lately, being the main man leading the Davis Cup — the biggest tennis competition in the world. Piqué went on to talk about how the tournament has been organized this year, making it a one-week competition to make it easier of the players."We've concentrated everything into one week. For players it's much better because it's all in the same city. We're holding it here, in Madrid," Piqué explained. He also talks about where his love for tennis stems from.
"As a child I played a little bit of tennis. I defend myself," he added.
When the talkshow host was talking to Piqué and the now retired Davis Cup participant, David Ferrer, the pair were asked about whether they liked the more unhealthy snacks. Piqué was clear with his answer.
"Nutella drives me crazy. I'm an elite athlete, but I'll tell you that I eat half a jar, every day," the defender said.
Throughout the years, Gerard Piqué has been the target for many fans of other clubs, but Piqué explains that he's learned to love the hatred.
'Having people against me motivates me even more, I think that the better you play, the more they are bothered. There was a time that when I played with the national team that they always booed me, and it was the best time [in my career]," Piqué explained, and went on to add that having a strong mentality is vital in modern football.
"Either you have very thick skin, or it ends up affecting you. When you're young, those words affect you more and, eventually, you learn to relativise them. The world of football is very much about results. If you lose they criticize you, and if you win they praise you, even if you haven't played well," the defender concluded.
Piqué has very much been a front figure for Barça in defense, and is undoubtedly one of those who have featured most often in a Barça shirt in recent years. With that also comes a lot of criticism when you perform poorly, with some choosing to focus on his off-the-field concerns. He's had a good hand in the formalities behind, and the planning of the Davis Cup, and more recently has been helping the Spanish Football Federation — commonly known as the RFEF — in planning the upcoming Supercopa. The tournament is very likely to take a final-four format, while the nation that will host the cup is still being discussed.
However, one thing that Piqué clearly never will look to change is how outspoken he is, both on and off the pitch, and for Barça fans, everyone will be hoping that he'll continue to perform well for as long as possible.
The central defender, who joined the club from Manchester United in 2008, has featured in all eight of Barça's Liga games this season, thus far, and has scored one goal. Meanwhile, Carles Pérez has had six Liga appearances, scoring one goal — the one against Betis — and has set up three.
Barça's next game before the international break is against SD Eibar this coming Saturday, at 1 P.M. CET.