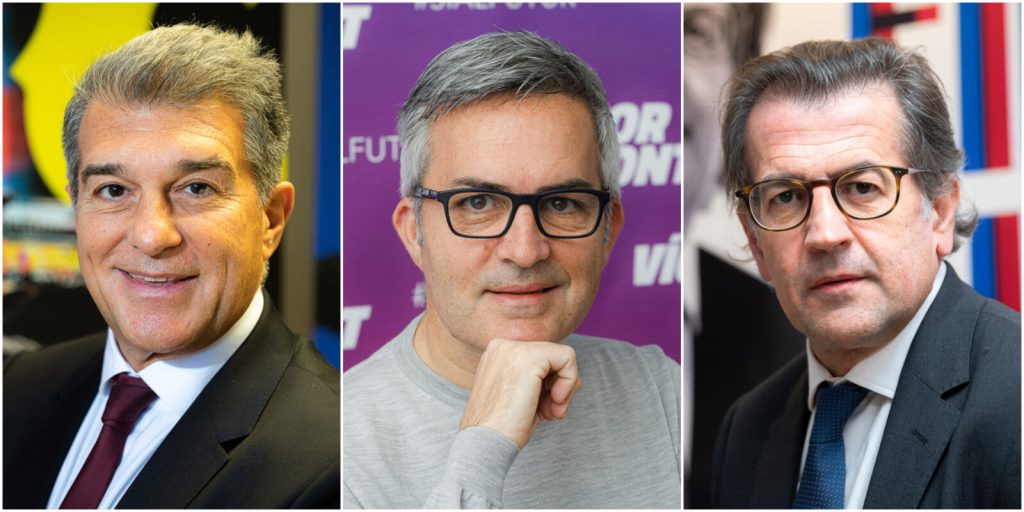 After today's meeting in which the president of the management board, Carles Tusquets, and the three presidential candidates participated, it has been decided that the election will be held on March 7 and signing Eric Garcia won't happen this January but to be announced this winter as a free agent for the summer.
In the meeting it was also determined that the elections will finally not take place on February 28th, as it will complicate the postal votes that are needed for the elections.
Toni Freixa has spoken to the media after the meeting and said that Koeman participated and with the three candidates they have spoken about signing Eric García as free agent at the end of the season.
Víctor Font who was also present in the meeting, and supported the idea of electronic voting, also commented on the situation of the Spanish defender and said that the Managing Committee wanted tl close the transfer for the end of the season, not the winter market.
Laporta, also wants to bring the young player but he said that is not feasible to pay something for him now and confirmed that on Tuesday, Carles Tusquets will decide the date of the elections.