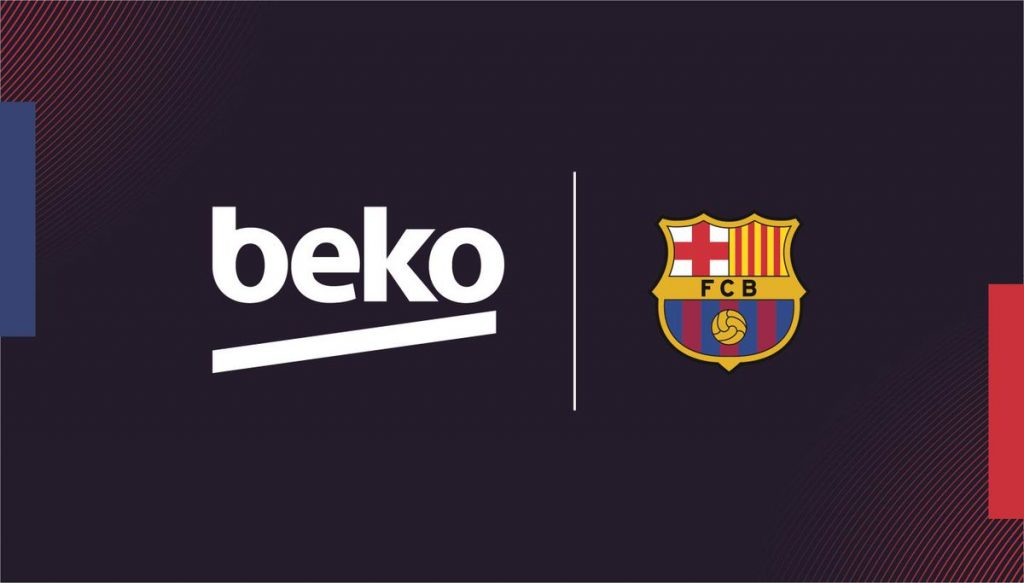 Due to financial difficulties resulting from COVID-19 implications, one of FC Barcelona's main sponsors, Beko, is negotiating a renewal with the club which would see the Turkish company pay FC Barcelona less than it previously did per year, according to Catalunya Rádio.
For the last four years, Beko have paid FC Barcelona nineteen million euros per season to appear on the left sleeve of the club's first team shirts, on the chest of the club's training attire, and in the corporate image of the Joan Gamper Sports City. The Turkish home appliances company is Barça's 3rd major sponsor, after Nike and Rakuten. Beko's contract with Barça is expiring on June 30th, 2021, and the company is negotiating a renewal in which it would pay between ten and twelve million euros per season, instead of nineteen million. 
In this reduction of around seven to nine million euros annually, Beko are looking to include a waiver of assets which could mean that the logo of the Turkish company will no longer appear on the sleeves of the first team's shirts, but it will still appear on the chest of training attire and will retain its prominence in the Joan Gamper Sports City. In any case, Barça are keen to renew their contract with Beko despite the reductions, as it ensures a minimum source of revenue for the first season of the future new board.
Beko would not be the only sponsor to reduce the amount paid to Barça per season. The club has also recently signed a similar deal with Rakuten, wherein the contract was extended until June 30, 2022, but the fixed amount the Japanese company will pay FC Barcelona in the next two years will be thirty million euros, instead of the fifty-five million euros (plus variables) the Japanese company had been paying until the end of the 2019/20 financial year. In return for the reduction, Rakuten will give up their logo appearing in the stands above the north goal in the Camp Nou, but they will maintain their logo being on the chest on the first team's shirts as well as on other types of equipment used by first team players.
In closing these agreements, FC Barcelona's executives are trying to take into account the situation forced by the pandemic, and are therefore accepting that this would mean significant reductions (between approximately thirty-five and thirty-seven million euros, at least) in income from sponsors compared to previous years.