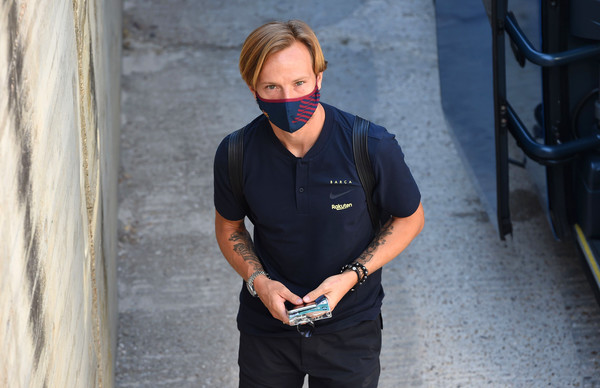 According to SPORT, FC Barcelona midfielder has already closed in on a transfer to Sevilla and the Catalan club will receive a transfer fee through variables.
After taking over the managerial seat at Camp Nou, Ronald Koeman had made his intentions clear over few names in the Barça squad who he didn't count on for the upcoming season. Croatian midfielder, Ivan Rakitić was one of the names on that list, and the 32-year-old is now set to join Sevilla.
The 2015 UEFA Champions League final goal scorer had made his intentions clear, either to join his former club, Sevilla or stay and fulfill the remaining year of his contract. In such a situation, the club deemed it necessary to get this deal done, through variables.
Per the same report, if Sevilla qualifies for the Europa League or Champions League in the next two years, there are stipulated amounts of around 8 million euros. With the token savings, settlement, and what is expected to be received from Sevilla, the Blaugranas estimate to get an amount of 20 million euros through this deal.