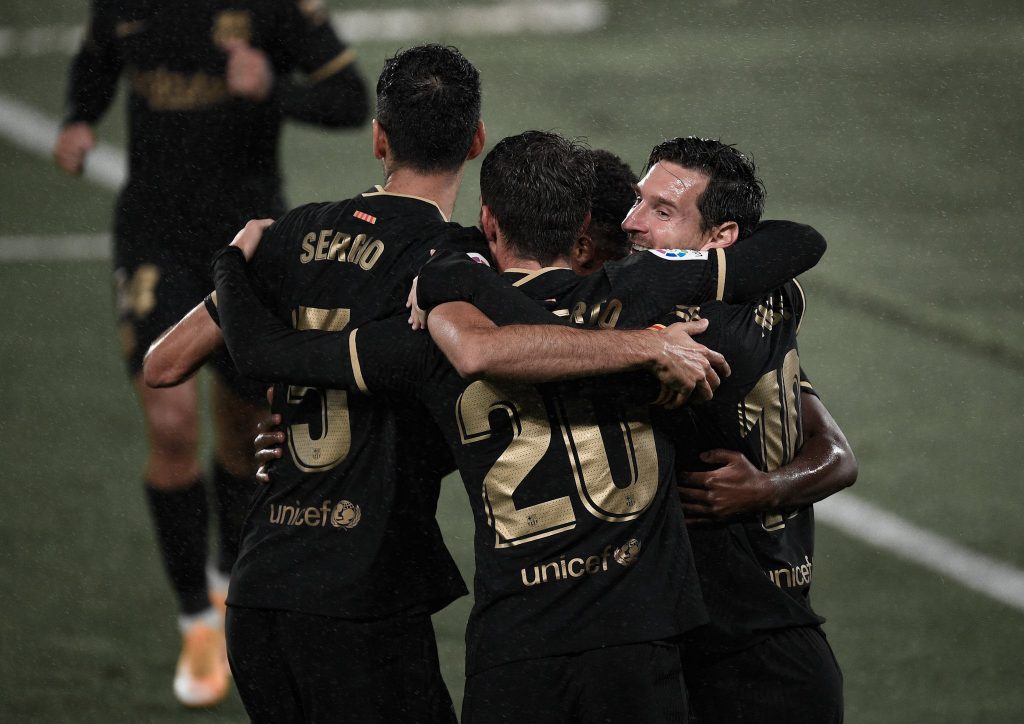 Barça host Celta de Vigo at Camp Nou tomorrow, in what will be the last home game of this season for the Blaugranas.
I hate to admit it, but Barça's away form has been far superior to their home games throughout the La Liga campaign, where they've dropped endless points with silly mistakes majorly at the back this season. 
The official squad for the game hasn't been announced yet but with major issues in the defence & midfield especially after Barça's last match, it would be interesting to see how Koeman lines up the starting XI tomorrow. I personally feel he should opt for a 4-3-3 holding instead of going for a 3-5-2.
Defence: A back four consisting of Lenglet & Piqué as centre backs alongside Dest & Alba as full-backs sound ideal considering the lack of options at the back. Sergi Roberto has officially been ruled out for the remaining fixtures due to a thigh injury. Óscar Mingueza, who's assisted the first team phenomenally this season has traveled with the Barça B team & will help them secure their place in the playoff finale next week. Araújo had injury issues with his ankle which were reported time-consuming but luckily the Uruguayan is available for the game tomorrow, but his fitness remains concerning. 
Midfield: With De Jong officially suspended for tomorrow's fixture after his yellow card in the disappointing draw against Levante this week, it's questionable to see who replaces him tomorrow. The 24-year-old Dutchman has played a vital role in the midfield throughout this season garnering a fair amount of respect from us cules as well as his team & the manager himself. His absence will be indeed felt but since Moriba remains Koeman's favourite he is likely to start in De Jong's position alongside Pedri & Busquets. 
Personally, I have a gut feeling that it's going to be a 'Puig day' tomorrow. Irrespective of whether the 21-year-old starts or not, he should get some fair amount of playing time at least in the second half. The young lad has earned it & I believe that tomorrow's one of those rare matches where we actually get to experiment with such players. Koeman has to play him for his talent & ability, else I feel the dutchman would be digging his own grave.
Attack: There are hardly any changes here. Messi alongside Griezmann & Dembélé on the wing will be the ideal three if Koeman decides to opt for a 4-3-3. Braithwaite has also been given a green signal & is available for tomorrows' match alongside Trincão. 
As far as things for Celta de Vigo are concerned, they are ranked 8th in the league table. With 4 consecutive wins out of their last five matches, Eduardo Coudet's men will now be looking to finish their remainder of the season on a positive note. Only six loses out of 18 away fixtures, their away form has been resplendent this season.
That's it. FC Barcelona after two disappointing draws in their last two crucial games seem to have practically ended their title hopes this season. I mean, honestly, irrespective of their performance in their remaining 2 fixtures, only a miracle can get Barça right on top of the league table now. But a win is a must, for the team to stay rigid in the top four & perhaps also for Koeman if he wants to regain Laporta's trust & continue at the club next season.