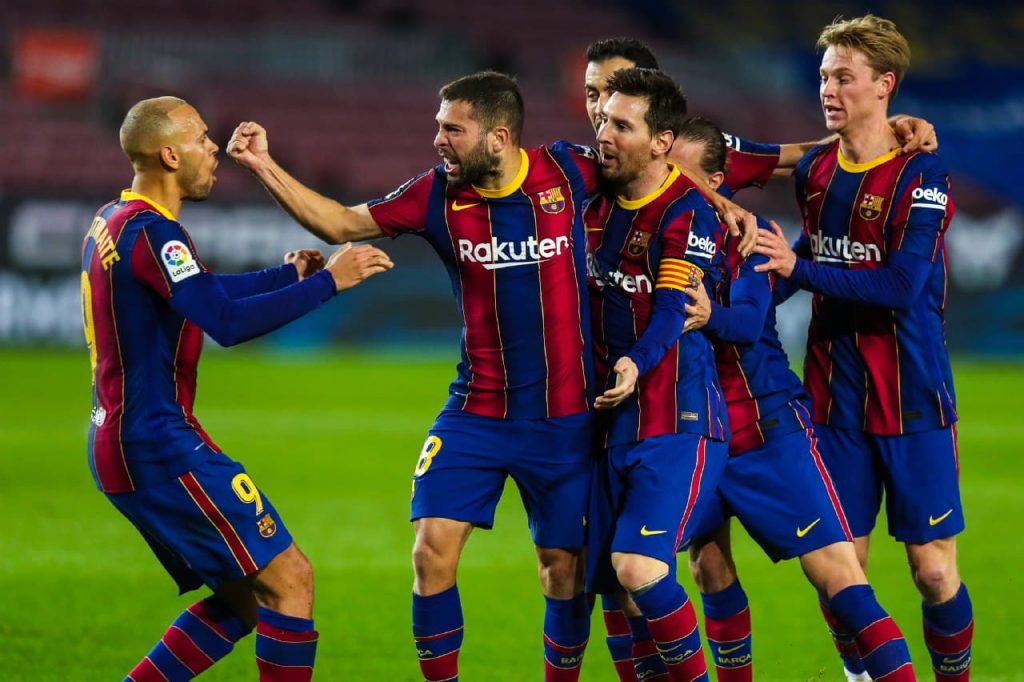 On Wednesday night, Barça welcomed Real Sociedad to the Camp Nou in what was an early season title contender's showdown. The boys from Anoeta played a good game even though they were initially shaky, with Barça dominating the early stages of the game and showing the fans that there could be more to come as the team gets deeper and more familiar with Señor Koeman's system.
Real Sociedad went ahead with a goal from Willian Jose in the 27th minute, the goal came from a corner that wasn't effectively dealt with. Barça went a goal down despite being in control of the game, and that has been a recurrent theme in recent weeks. What was unusual was the immediate response from the team, the pressure was piled on Real Sociedad. Four minutes later, the teams were level. Leo Messi went on a run that eventually became a cross that then became a cutback from Antoine Griezmann that Jordi Alba put in the back of the net. The sequence of play that led to the goal wasn't classic Barça, but the end result is what mattered.
Barça gained confidence from getting back on level terms and took control of the game and created chances to go ahead in the game, with Antoine Griezmann hitting the post and Martin Braithwaite missing a gilt-edged chance created by the brilliant Pedri. Then the game turned on its head when Jordi Alba turned provider in the 41st minute, sending in a cross that was turned in by Frenkie De Jong to make it 2-1. It was initially ruled out for offside, until further review from the VAR corrected the wrong decision and the goal stood.
In the second half, Real Sociedad mounted sustained pressure on the young Barça defense but the boys performed admirably, Ronald Araujo and Oscar Mingueza matched the Real Sociedad attackers stride for stride. And Ter Stegen was immense between the sticks. Frenkie was also great tonight, that must be said. Jordi Alba was the team's most effective attacking outlet, creating chance after chance, one of which Griezmann inadvertently turned into the opposition keeper's hands. One thing worth noting once again was that the trend of missing goal scoring chances to put the game to bed continued. The somewhat frantic end to the game would have been prevented if either of Griezmann and Braithwaite had scored their chances. But still a great game overall because we got the 3 points. And that's all that matters. The Blaugrana go into Saturday's game with Valencia brimming with the confidence accrued from the last 2 League wins. Let's hope this is the change in our fortunes we have been wanting.