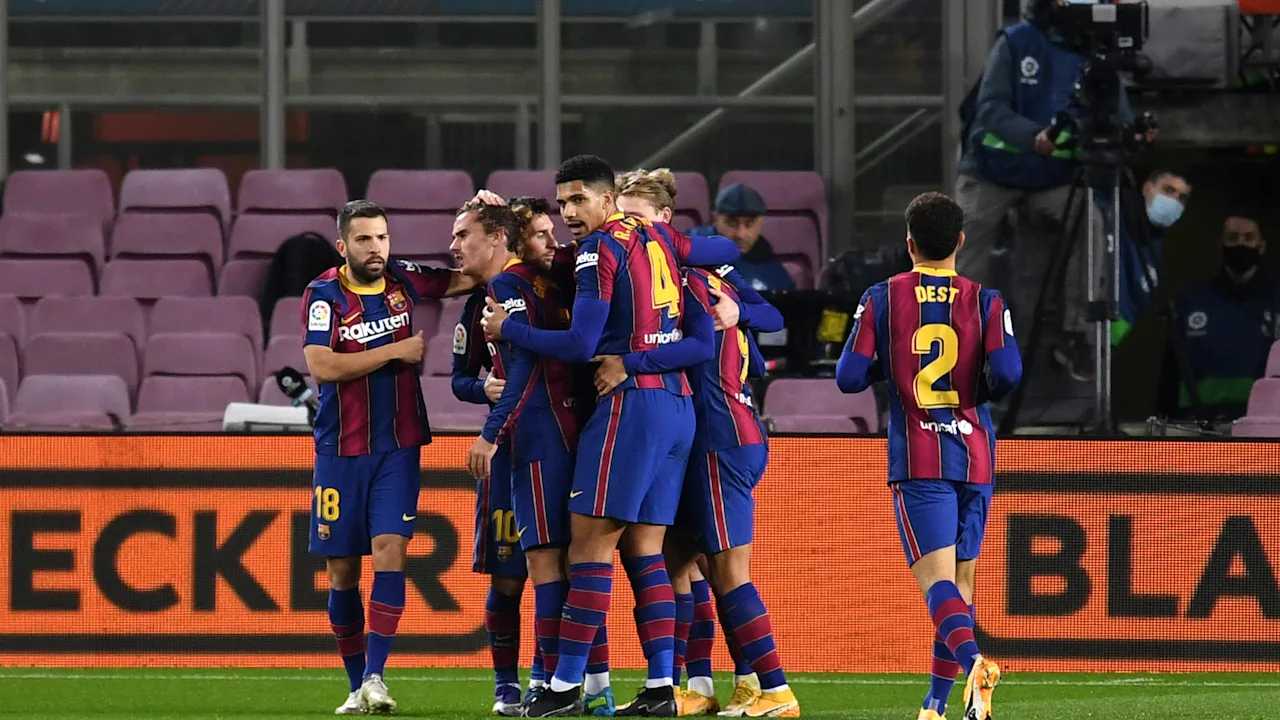 Koeman experimented with a confident lineup last week which helped us beat Sevilla in the LaLiga, thus inciting hopes for a comeback from a 2-0 deficit tonight in the Copa Del Rey semi-finals. Here's what you can expect from the team tonight:
To be completely blatant about tonight's fixture, the odds of course lie in Sevilla's favour before the kickoff whistle blows. With FC Barcelona looking forward to mending a 2 goal deficit, it'll be interesting to see how Koeman puts forward a lineup that will favour the Blaugrana goals & also keep them super solid at the back. The last week the dutchman put up a 3-5-2 against the same opponent in LaLiga, it worked. We sealed the game with a two-goal lead. So might as well expect a similar line-up (3-5-2) from Koeman tonight.
With Araujo out due to his unfortunate relapse in his ankle injury, Mingueza will likely reprise in his role to the right of Piqué in a three-man defence at the back. If this remains the official line-up Griezmann won't partake in the starting 11 as the formation demands more pace at the front, in the final third. Considering his role as a striker we've seen him perform better defensively in pressing back as well, so a possibility of getting to witness the French man isn't completely ruled out.
Regarding the midfield, Pedri Gonzalez, the 18-year-old Spanish youngster who was deemed unfit after an injury in the last match is miraculously a part of tonight's second leg of the Copa Del Rey semifinal. Though he's included in the official squad, I am sceptical about him starting for the Blaugrana tonight because of his injury. Ilaix Moriba & Puig remain the replacements to fill in his position. Personally, Puig for the awareness & pace he has, I believe he should start over Moriba. His vision, one-twos & ball switching abilities are remarkable. But again, as the game demands more physicality Koeman might prefer Moriba over him. Even though the La Masia graduate lacks the experience for the big games, he has managed to form formidable chemistry alongside Leo Messi in his last two games resulting in two assists.
To conclude, our finishing & awareness in the final third should be extremely clinical. Dembélé has to be confident at the goal & more of Frenkie De Jong's run-ins inside the box are a must alongside Leo playing his part. We kick off exactly in an hour! Let us know your predictions for the game tonight!