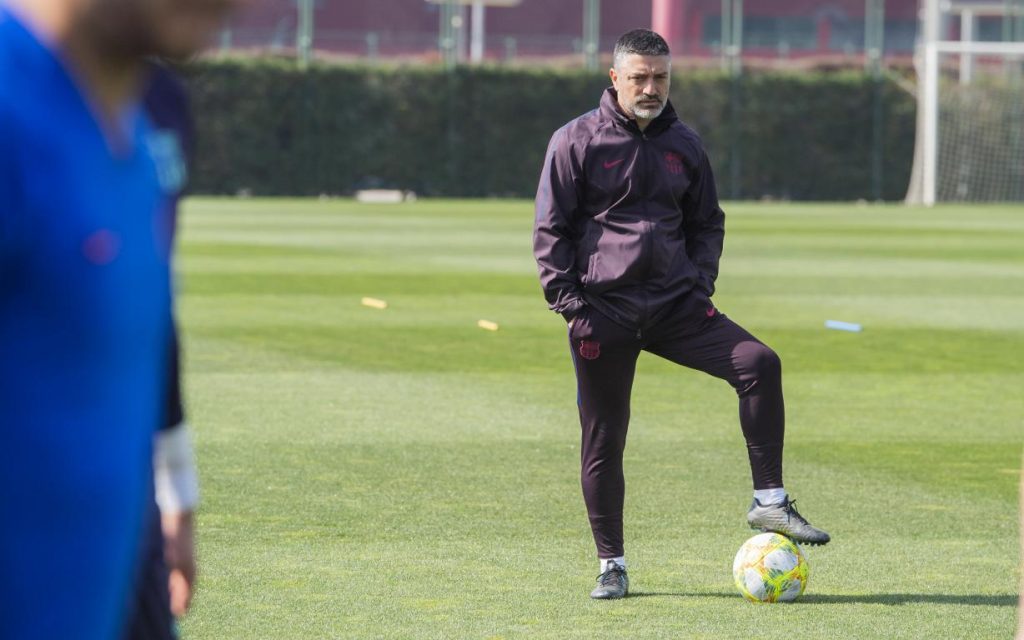 Barcelona is willing to offer the renewal to all its coaches from academy football, from Barça B to Infantil B.
The Catalan Football Federation has already canceled all the competitions that correspond to it, and the 2019-20 season has been ended and football in Catalonia will not return until the following season gets underway.
Barça's academy football is affected since all its teams, except Barça B, participate in the competitions that were suspended. Regarding championships and positions, a solution is yet to be found.
With the competitions unfinished, the Catalan club has made a decision. According to the Catalan news outlet, SER Catalunya, Barcelona will offer to renew all of the coaches in La Masía: those of Barça B, Juvenil A, Juvenil B, Cadete A, Cadete B, Infantil A, and Infantil B.
All categories of 11-a-side football have had a very good season. The excellent work of the coaches and their teams is reflected in the decision made by the Catalan club.
Albert Puig's Infantil B led the league standings with 53 points, and had a three point advantage over second place.
David Sánchez, Infantil A's first coach, kept his team leading with 54 points and a 7-point advantage over the second placed team.
Another leader was Marc Serra's Cadet B, with 53 points and a big difference of 12 points with the team in second place.
Sergi Milà's Cadet A also remained in the first place with 55 points — he had a 3 point advantage over the team in second place, and had not suffered a single defeat in 19 games.
On the other hand, Óscar López's Juvenil B was second, with 51 points, two points behind the league leaders.
One of the most surprising teams this season was Franc Artiga's Juvenil A, who since his arrival in the team has had a very positive dynamic, making them the league leaders with 63 points on their account, giving them a two-point advantage over the team in second. Moreover, they upheld a streak of 11 consecutive games, winning with an average of almost 3 goals per game.
The other surprise is García Pimienta's Barça B, who placed second in the standings in the 2nd Division B Group III, with 49 points — just a single point below first place, Castellón, and also find themselves in a playoffs position, looking for promotion to the second category of Spanish football.