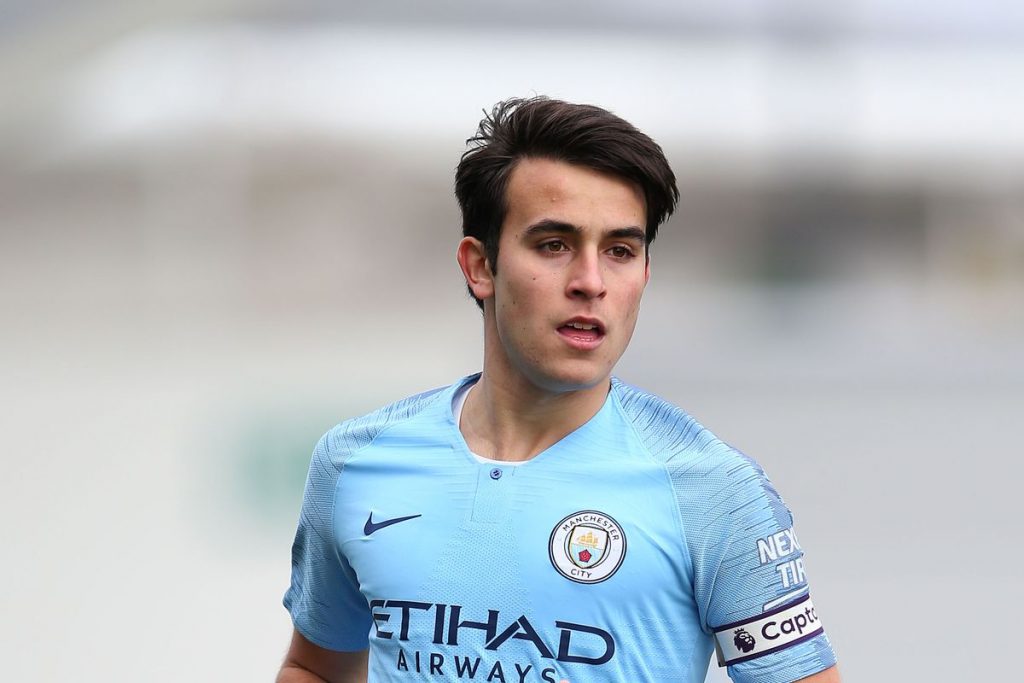 Young Manchester City center-back, Eric García, in an extensive interview with 'L'Esportiu', confirmed that he is about sign for FC Barcelona. He spoke about Sergio Agüero, playing for Spain, Pep Guardiola and much more.
Here's what the Spanish center-back had to say:
On signing for Barcelona
"I have thought very well about my future and what I think is the best now. I think it is a brave decision. I am very convinced of the step that I have taken."
In this way, Eric García will fulfill the dream of returning home, something that he was about to do in the winter market and that only Laporta and Freixa, candidates at that time, avoided, since both Font and Tusquets, then Chairman of the management committee, had given consent to sign him in the winter market, for about ten million euros in total. Frustrated with this first attempt, now Eric will come to Barcelona for free, at the end of his contract with Manchester City.
On comparisons with Gerard Piqué
"I don't give it any importance because we are different footballers, right? The truth is, I take away this issue. Gerard has achieved everything, he is one of the best center-backs in the world, he is more than recognized. I am 20 years old and I am practically starting my career. So the only possible comparison is this, that we are both from La Masia and we played in Manchester, but I have had more luck since I have been able to play in the best team of Manchester. A pity for him."
On Sergio Agüero
"A machine and a goal-scoring phenomenon. Forget about his age. He would score goals until he was 100 years old. We are talking about a legend, a myth, a fabulous companion."
On getting the call up for the Euros by Luis Enrique
"I was surprised that he bet on me in September, so you can imagine how happy I am now. I will try to live up to the confidence of Luis Enrique."
On Pep Guardiola
"He has given me everything. He gave me my debut, he made me play after the stoppage due to the pandemic, he has taught me everything from day one…" .
On not getting much playing time at Manchester City
"It is true that I have not played much, but I always put the team ahead. And as the season is being spectacular at a collective level, I am very happy. But yes, there has been a hard time."