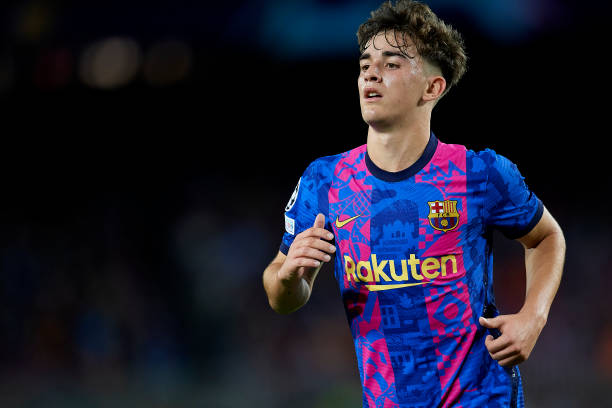 Barcelona continue to work on tying down its emerging La Masia generation. The 17 year old's recent rise to stardom will be awarded with a new lucrative contract, Mundo Deportivo reports.
Pablo Martín Páez Gavira, or just "Gavi", is a hot name as of late. In a matter of months, the 17 year old has gone from being unknown to being a regular at Barcelona and the Spanish national team. Barcelona have taken notes and are looking to tie down the midfielder for the long term future, according to MD's reliable Ferran Martinez. Gavi has assured the club that he's not looking to leave the club. The club is pushing for a deal that would keep Gavi at the Camp Nou until 2026. The midfielder's current contract runs until the summer of 2023.
Although the club doesn't fear that Gavi could be tempted by an offer from abroad, Barcelona are still looking to increase the player's release clause. His current 50 million euro release clause was put in place when the Spaniard signed his current deal in 2020. The contracts of recent renewals Ansu Fati and Pedri both received 1 billion euro release clauses, and Gavi could do the same.
Negotiations are ongoing and Ferran Martinez says only minor details are left before Barcelona can announce the deal.