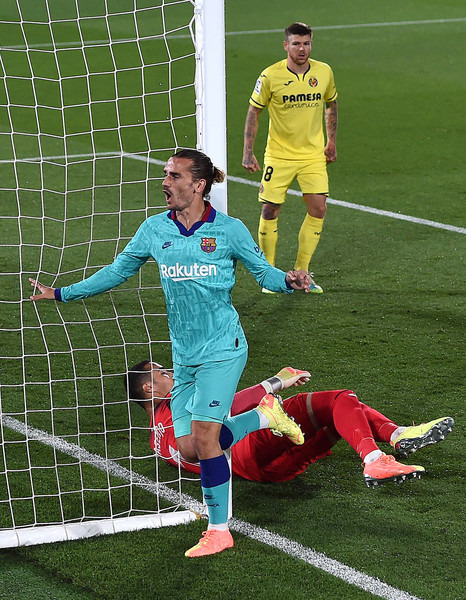 FC Barcelona forward, Antoine Griezmann sat down with Barça TV+ for an exclusive interview where he talked about the upcoming quarter-final match up against Bayern Munich in the Champions League this Friday.
What's your feelings about the Barça-Bayern tie?
"We are really looking forward to it, we have worked well tactically and we are ready to face them. We know it will be difficult, but we have everything to go to the semifinals. It will be a very nice match."
"We hope to have a good day and take advantage of the quality we have. We are in a good moment and we can play a good game. We have to be together and try to have the ball as much as possible."
What's your take on the opposition?
"Bayern are playing very well, they have a great striker upfront, but we have the team to play a great game to qualify. We have to look at our strengths and try to get past them."
"They are a very physical team and they like to have the ball. We have to put them in difficult situations and we would like to play our game."
"Bayern are not just about Lewandowski. The wingers who come up a lot, Müller, Gnabry are also very good. Lewandowski scores a lot of goals because his team helps him a lot in the build up."
Regarding playing the final phase of the Champions League in a neutral venue:
"This year the Champions League looks more like an international tournament with the national team."
"It's different, but it's good to be able to spend time with colleagues, talk about football, talk about life and enjoy and work together to win the trophy."
"We have three games left to win the Champions League. We will have to be together in good and bad times."
"All teams will have a chance to win the tournament in a single game format."
How are you feeling on a personal level?
"On a physical level it is tiring due to the heat and the accumulation of matches, but the strangest thing is to play without our fans and their support."
"On a personal level it was good for me to have a few days off at the end of the League, to recover and play against Napoli."
"In the first minutes of Barça-Napoli I had no rhythm but little by little I felt better. The team could see that they really wanted to play a great game, we are on the right track."
"We see your messages on social media and this helps us through difficult times."