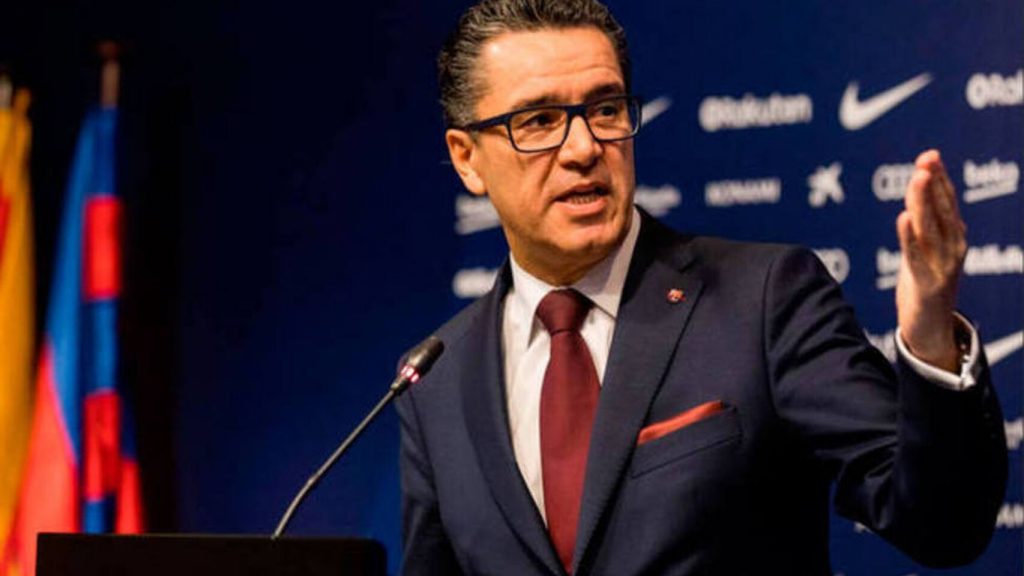 Barça's spokesman, Josep Vives, has given the club's side of the story, following a joint resignation from six board directors and statements in the press.
After another chaotic day in Barcelona, following the joint resignation of six board members, with both Emili Rousaud and Jordi Calsamiglia speaking out, the club's spokesman, Jordi Vives, has spoken on behalf of the club, giving their side of the story to the public.
In an interview with SER Catalunya published Friday night, Vives addressed Emili Rousaud's comments, the joint resignation and the external audit regarding BarçaGate.
"Mr. Rousaud lacks the truth. [In order] to present an accusation like this one you must have indications, and there is no evidence here. He said that he could have some proof, so what he has to do is present and show it, or leave the Board of Directors when he sees that these practices happen. Otherwise it [his judgment on which he bases his actions] is inconsistent," Vives explained.
"If there is something that makes Barça differ from the rest, it is being a deeply democratic club. Discrepancies can fit [in the board], and even enrich. But while facing such a serious accusation, we reserve the right to take legal action," the club's spokesman warned.
One of the six names in the joint resignation was the club's secretary, Maria Teixidor, who according to Vives 'made the decision to resign [from the board] after [club president] Bartomeu's decision remodel the Board of Directors was made'.
Vives then proceeded to address BarçaGate, on which an external audit is being carried out by a Spanish firm, PwC.
"To speculate about the audit that is being carried out [on BarçaGate] is to go against the truth. When it is finished, we will have a clear full picture of what has happened here," the spokesman explained, before defending the board.
"It is clear that the fact of requesting an audit is a proof of transparency by this Board of Directors," he added.
Barcelona's players recently took a 70 percent pay cut, to help facilitate the salaries of the non-sporting employees at the club. The percentage was reportedly considered low by Emili Rousaud and several board members. Vives, however, considers deviations in opinions a normal occurance, although the majority's opinion is the one that should hold the most weight when a decision is made.
"Mr. Rousaud has said that both he and part of the Board of Directors considered the [players'] reduction in salary by 70 percent low. There are different opinions, but there must be a majority [that agree on that figure]," Vives explained to SER Catalunya.
Josep Vives was appointed as the club's spokesman by Josep Bartomeu in 2015, having been president of the basketball team now known as Bàsquet Manresa, having spent 13 consecutive seasons in charge of the Catalan basketball club.