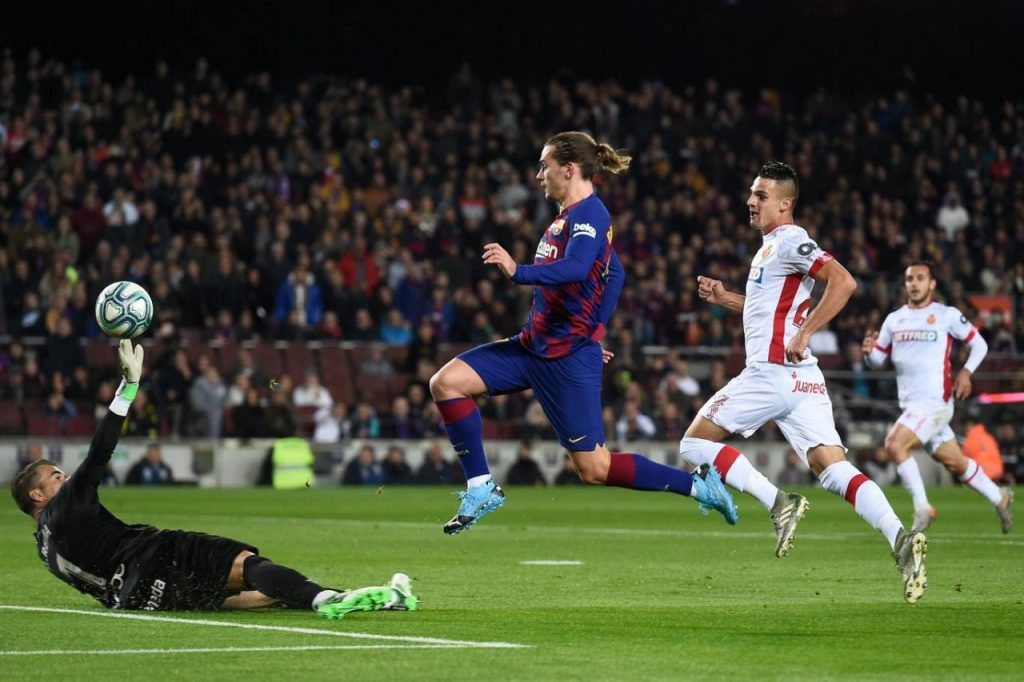 FC Barcelona is ready for the return of La Liga on Saturday against Mallorca, but there are some safety measures to be followed by both clubs.
After two months of inactivity, La Liga is set to return, as FC Barcelona travel to Mallorca on Saturday. The game will be played without fans and almost without press. Both teams will have to follow health protocols and safety measures given by La Liga.
Preparations were seen at Mallorca's Son Moix stadium. The operators were expanding the area of benches so that the substitutes can follow the game while maintaining social distancing.
Both FC Barcelona and Real Mallorca will have to arrive at stadium with two buses each and with minimum personnel. All players, including the staff will have their temperature taken at arrival. Real Mallorca uses two dressing rooms regularly, as for Barcelona, it will be optional, but it is most likely that the club as well, will make use of second dressing room.
Post-match interviews will be held as usual, one player from each team will give an interview but while maintaining strict social distancing protocols. Coaches of both the teams, Vincent Moreno of Mallorca and Quique Setien of Barcelona will attend the press room but the conference will be held through zoom video conferencing.
Moreover, the very few accredited journalists (six newspapers and six radio stations, apart from television), must leave Son Moix within ten minutes of the end of the match. The six radio stations, two public (IB3 and RNE) and four privates (SER, Cope, Onda Cero and Radio Marca) will share two sound technicians with each other.
The regular team photo will not be taken and the people on the side-lines will strictly have to wear masks. The teams will not greet each other in the usual manner and the players will have to contain themselves while celebrating.