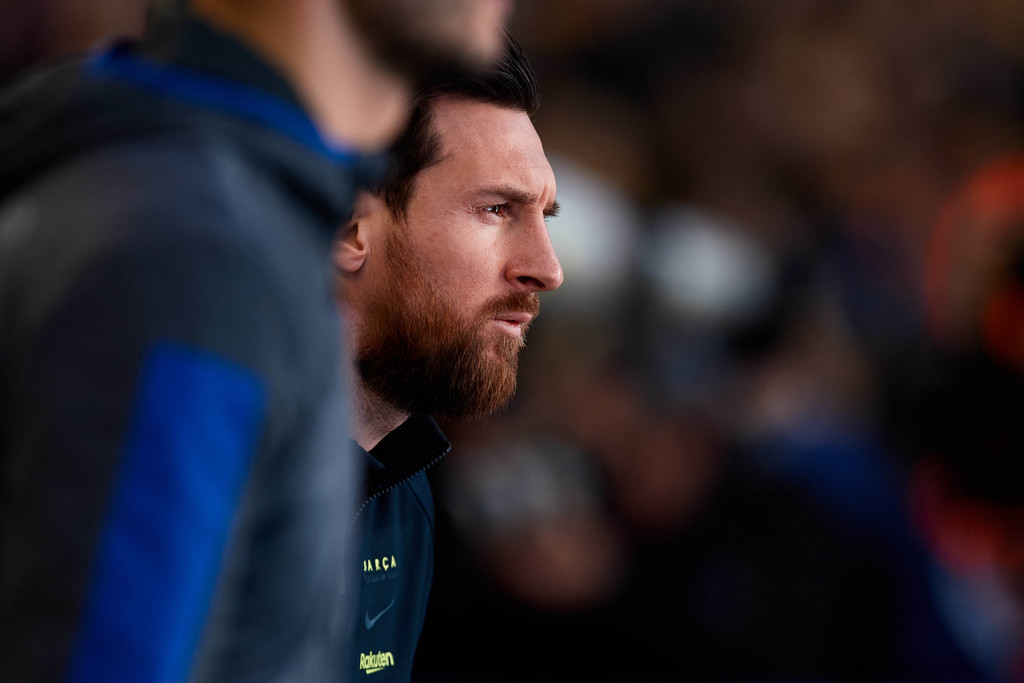 Barcelona captain, ​​Lionel Messi, explained during an interview the situation that surrounds both the footballer and the club, his time in confinement, the return to training, the competition and even the transfer market.
In an interview for two Spanish news outlet, SPORT and Mundo Deportivo, respectively, Lionel Messi came back to the spotlight. The process to return to normality is starting, although it has to be step by step, this week the Barcelona first team returned to training at the Ciudad Deportiva, with individual sessions for each player, as a preventive measure and as part of the LaLiga protocols.
Home confinement with his family
Lionel Messi spent the confinement at his Barcelona home in Castelldefels with his three young children, Thiago, Mateo and Ciro, as well as with Antonela, his wife. During the interview, he talks about how he spent this time with his family and that despite the circumstances, Messi's family were being together and enjoying some moments that normally they can't have, although it was very difficult due to the situation, they faced it the best possible way.
"On the psychological side, it was hard for everyone because it is a very strange situation. But with the support and company of my family, my wife and my children at home, all together, I think we take the situation as good as we can and above all we take the opportunity to spend a lot of time together doing things that we cannot normally do because we don't have time, because the boys go to school, or we also have our obligations," he explained.
"So we had a good time being together and above all, we were able to enjoy the children who grow up very fast. It was hard, but with them and with Antonela everything ends up on moments that I try to enjoy, as a family all together."
The return to training
Quique Setién previously, during confinement, stated that the coaching staff sent different exercises and routines for the footballers to stay in shape, in Messi's case, he has his gym at home.
"The truth is that I am physically very well. I was training at home these days and I think it helped me stay in shape, although it is not the same as when you train in the Ciudad Deportiva [club facilities] with the staff guiding the sessions," the Argentine said.
The transfer market
The upcoming transfer market will be unusual and it has already been a hot topic in all media. Clubs around the world are looking for solutions to deal with signings that will not have the planned budget, a clear example is Barcelona, ​​which, like many clubs, seeks to include players on swap deals. Lionel Messi gives his thoughts about it.
"On the transfers, there are some people in the club who are in charge and should be the ones who choose what they think is best for the team. It is clear that in this current situation [due to the coronavirus pandemic] everything is going to be rarer on the market. You have to get it right to improve what you already have," said as per the same report.
The Catalan club's priority is Lautaro Martínez, Inter Milan striker and Lionel Messi teammate in the Argentinean national team. Messi has stated that he does not know if there have been or are ongoing negotiations right now to bring his compatriot. However, as he has done before in another interview for Mundo Deportivo, Lionel Messi once again praises his teammate.
"I think I already mentioned it, that Lautaro is an impressive striker, especially because I think he is a very complete 'number nine': he is strong, he dribbles well, he scores goals, he knows how to protect the ball. It remains to be seen what finally happens with him and other names that sound."
The return to competition
Before the competitions stopped, Barcelona remained first in the league table, two points clear from Real Madrid and was about to play the second leg of the Round of 16 in the Champions League, hosting Napoli, after a 1-1 draw in San Paolo. Despite being on the right track, it was not reflected in the emotions.
"Well, maybe this break may end up benefiting us, but we are going to see if the competitions can start and there we will leave doubts aside because we will check the level we have or the level we can reach when we start," Messi explained for both SPORT and Mundo Deportivo. The Catalan club could recover Luis Suárez and have the Uruguayan 'nine' that they needed so much.
"I am looking forward to the competition again. We know that everything is going to be weird, without people on the stadiums, which is something that I once played and it seemed very strange to me. About the concentrations, we really would not like to be separated from our families but we will see what happens at the end."
"The risk of contagion is everywhere when you leave the house the risk is already there, therefore I think that we don't have to think about it too much because it can take from you the desire to go anywhere. But we also understand that it is essential to follow the protocols and take maximum measures of prevention. Going back to training is the first step but we should not guard down and we must continue taking all the necessary precautions and assume that we have to start playing the games when they arrive but behind closed doors," Lionel Messi explained about the return of football.
Lionel Messi had previously commented in an interview that "we are not enough to win the Champions League," and he spoke about it again. Despite Messi's statements, Quique Setién feels optimistic.
"What I think is that the coach misunderstood what I said. I said that playing as we had been playing the last games before the break, it seemed clear that it was not enough for us to be able to win the Champions League. I never doubted the squad we have and I do not doubt that we can win all the games left, but not by playing in the way we were playing. Everyone has their opinion and they are all very respectable. Mine is based on the fact that I was lucky to play the Champions League every year and I know that it is not possible to win it by playing as we have been playing," he clarified.