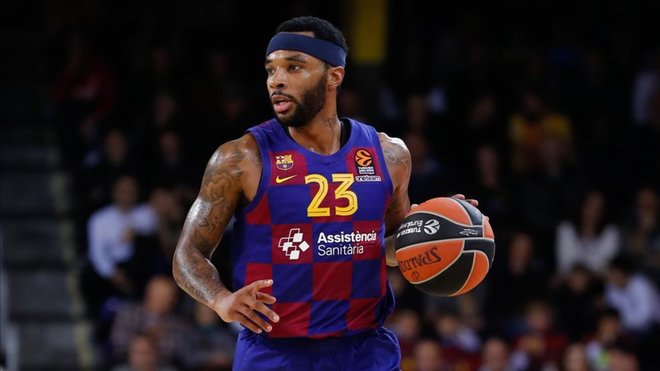 Malcolm Delaney and Barcelona have officially parted ways, the club and the player have confirmed this morning.
And while the world of sports is still trying to recuperate, the latest piece of news to come out of the Catalan camp was once again a big one.
Malcolm Delaney and Barcelona have confirmed the termination of the American player's contract, which was agreed by both parties. His deal was set to expire on June 30, 2020, but they have reached an agreement to end their contractual relationship sooner than that.
Delaney was instrumental in their fifth consecutive EuroLeague victory with 26 points under his name as Barcelona dispatched Armani Milan 84:80 back in February, earning himself the MVP title for the day.
As a whole, the American guard tallied 10.2 points and 4.8 assists across a total of 26 Turkish Airlines EuroLeague he's played during the 2019/20 season, helping his team massively along the way.
And it seems that there is not a single dull day when it comes to all things Barcelona, as the football team's transfer mill keeps turning and now the basketball squad has followed suit.
And now that Delaney and Barcelona have officially parted ways, it will be interesting to see what the club does next.