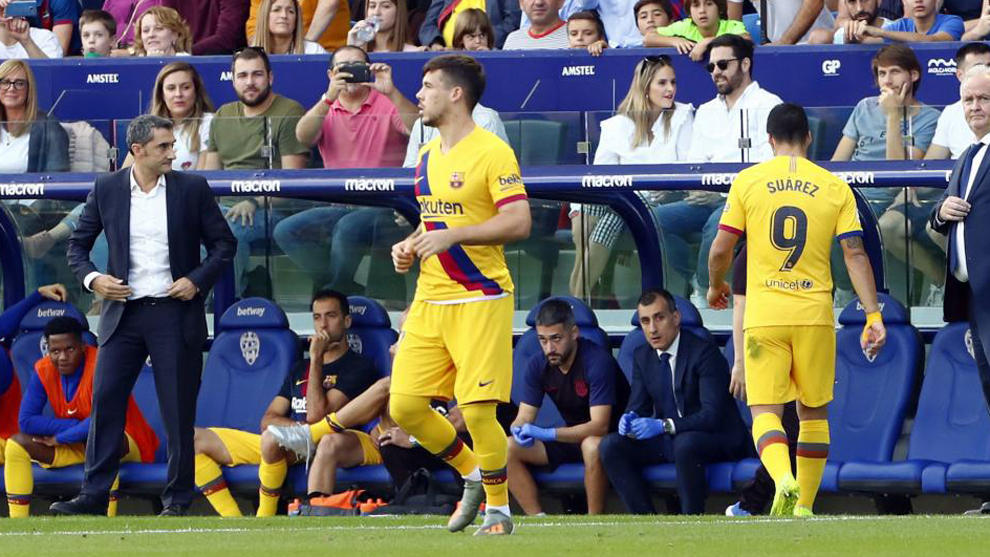 After Luis Suárez was taken off against Levante, few minutes before half-time, the club have officially announced that the Uruguayan is injured, and thus unavailable for selection for the time being.
Barcelona have officially confirmed the injury of Luis Suárez — an injury he got during Saturday's fixture against Levante. The Uruguayan striker was taken off shortly before the first half came to a close, with the Catalan side then announcing doubts of a potential injury.
Now, after the game, FC Barcelona have announced that Luis Suárez indeed has gotten injured in his right leg, and that the forward's recovery will determine his availability. Without giving a specific time-frame for an expected return, the club have, in their public statement, insinuated that Suárez will be missing the Champions League fixture against Slavia Praha midweek, saying that he currently is 'not available for selection'.
This could see Ansu Fati or Ousmane Dembélé getting a chance on the wing, with Antoine Griezmann getting a long-awaited spot centrally. The game kicks off in Barcelona at 6:55 PM local time.