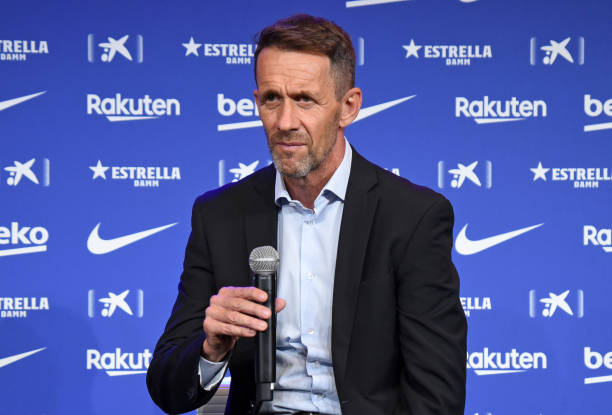 Ramon Planes, the technical secretary of Barça, has asked to leave the club, effective immediately. This comes as a surprise to the president and the other authorities as they have always been impressed with his work.
According to Mundo Deportivo, Ramon Planes has asked FC Barcelona to leave the club, leaving his position as technical secretary of the club immediately. He ends his contract on June 30, 2022, and wants to start an adventure outside of Barça. In that sense, he has decided to advance his departure to have time to decide between the offers that have reached him and those that may reach him and that is why he has made this request to the club.
Within Barça, the request for Planes has been received with surprise because both Mateu Alemany, the football director, as well as the president Laporta and the sports vice president, Rafa Yuste, are very happy with his work. However, they have agreed to assess their motives and everything indicates that their request will be accepted. Now it is necessary to know when a definitive answer will be given and, if his request to leave is accepted, when his departure is officially communicated.
This request from Ramon Planes comes a few days after the signing of Xavi Hernández as coach of FC Barcelona. If the club accepts his request to leave, as is to be expected, it will be necessary to see if a new technical secretary is hired or whether Jordi Cruyff, who already has carried out similar functions in clubs such as Maccabi de Tel Aviv, is trusted for the role. According to Sport's Albert Rogé, Laporta was linked to sports directors such as Marc Overmars (Ajax) or Michael Zorc (Dortmund) during the presidential elections. Carles Puyol's name is also reportedly in the club's shortlist for the role in question.