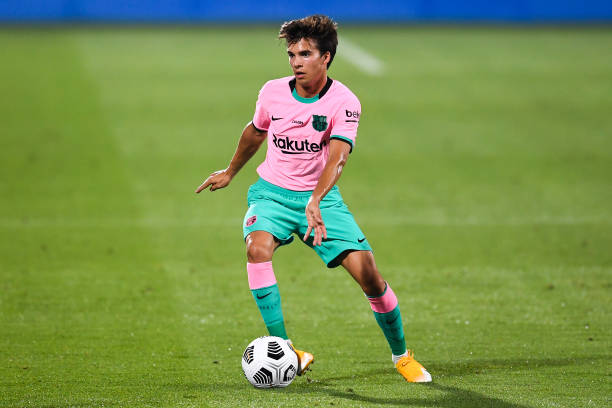 According to Mundo Deportivo's Ferran Martínez, Riqui Puig's contract has been extended until 2023, but the club does not intend to make an official announcement.
When Riqui Puig signed a renewal in June 2018, the contract stated that he would stay until 2021, with an option for two more seasons, and a 100 million euro release clause. Now, with less than 6 months left on his contract, Barça have executed the option for two more seasons, meaning the youngster from Matadepera will stay at Barça until June 2023.
Riqui, who has not had as much minutes as he would have expected this season, will be delighted with this news. Despite coach Ronald Koeman repeatedly telling him to go out on loan since he will not be receiving much play time, Puig has insisted on staying at Barça to try to prove to the Dutch manager that he has earned more minutes than what he currently gets.
There had been a lot of rumoured interest in Puig from around Europe, particularly from Leeds United, Manchester City, and AC Milan. Now that he is tied to Barça for the next two years, meaning he cannot leave on a free transfer in the summer, these clubs and certainly many others will be disappointed in missing out on his services.