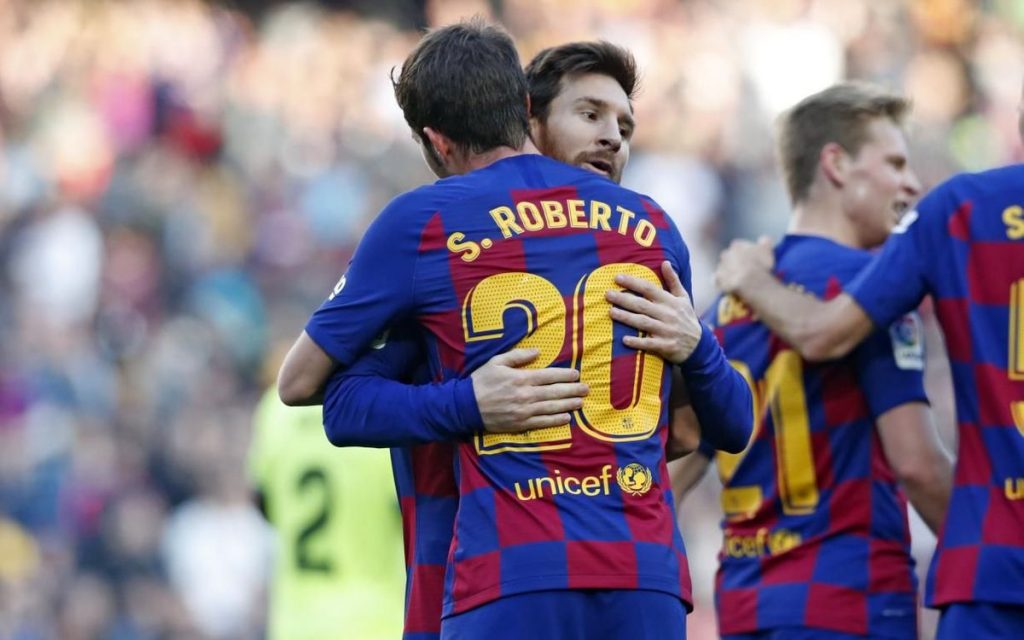 Sergi Roberto recently gave an interview to RAC1 where he talked about Leo Messi, defeat against FC Bayern Munich, Riqui Puig and more.
FC Barcelona's 4th captain on his future at the club: "I have never considered leaving. Over the summer you always hear about the interest from other teams, but I have always said that as long as I'm playing regularly, the thought of leaving doesn't even come into my head."
"I'll admit that I'd like to spend the last few years of my career in the United States. I'd like to live the MLS experience."
On Leo Messi: "Even I thought that he wasn't going to stay. He is our captain and the best player that Barça has ever had, so it was hard to imagine a Barça without Leo."
"Messi has given everything to this club. The way he has played all these years, it's understandable that he wants to take a different challenge. I had my fingers crossed for him to stay. We're stronger with him."
"Ever since I joined the first team, he has always been as hungry and ambitious as ever. He is very professional."
On Riqui Puig's decision: "It's his decision. I had to be very patient. It is very difficult to get into the Barça first team."
"If his dream is to succeed at Barça, the season is very long and you never know what will happen. When the opportunity arises, he must take advantage of it."
On Suárez: "I have a huge respect for Suárez, he is a player who has given a lot to Barcelona, over the years. I don't know what will happen but if he joins Atlético Madrid, they will become stronger with him. But if he stays, even better (for us)."
On the new coach, Ronald Koeman: "We have been working very hard, the training sessions are longer. I see him very well prepared both tactically and in the sense of communication. I fully trust the coach and all the players."
On the defeat against Bayern Munich: "The defeat against Bayern is hard to forget. It has been a huge blow for everyone and we have had the worst summer. At that point I felt like I don't want to play football again."
This concludes Sergi Roberto's interview with RAC1.