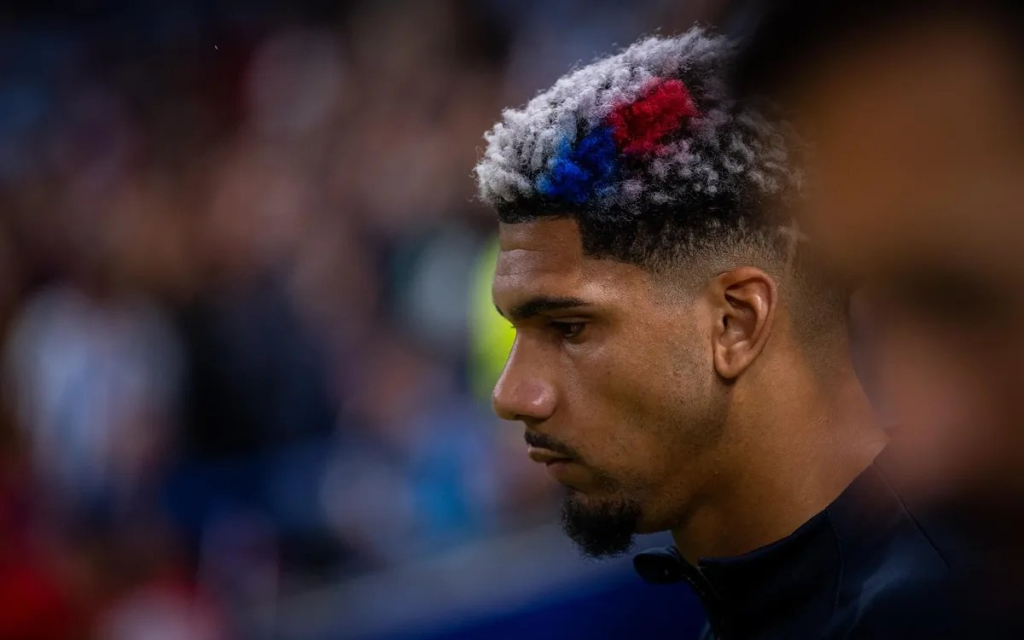 In an interview with Mundo Deportivo, Ronald Araujo spoke about the upcoming season, new signings, and much more.
Barcelona and Uruguay star Ronald Araujo had an interview with Mundo Deportivo ahead of the new season.
In the interview, he discussed rumors of a potential captaincy, the new arrivals at the club, and the new season objectives.
Here is what he had to say:
On captaincy
"I consider myself a leader, I feel important as a player with character, whether I'm given the armband or not. I'm a natural leader, and it's gonna stay that way."
"It's an honor to be spoken about [with regards to captaincy], but it doesn't depend on me, but on my teammates, and time [at the club] also has to be considered. I'm a natural leader, and I'll continue to be that."
On his renewal
There have also been rumors about a renewed contract, tying the Uruguayan to Barcelona beyond his current deal, which runs until 2026.
"I'm very calm [about my contract renewal]. I've clearly stated that the only thing I want is to stay here. It [the renewal] depends on the club, and I have to focus on improving myself."
On next season
"The big objective [for this season] is the Champions League, and if we do have a stronger squad than [Real] Madrid, we have to show that on the pitch."
"It's important to have a strong preseason, and work on improving compared to last season, and above all in European comps, so we can go far in all competitions. Players of really high quality have joined the team, which will contribute a lot and help the team improve."
On Iñigo Martinez' signing
"We all know Iñigo [Martinez] and his quality. Anyone who helps the team is [a] good [addition]."
On the Champions League
"We have to take it step by step, stay humble, and know where we come from. We're going to fight for this Champions League, because it is the big objective [for this season], but with humility."
On Lionel Messi joining Inter Miami after leaving PSG
"I didn't watch his presentation [at Inter Miami]. Logically, I wanted him to come here, like all the other fans, but he decided to go to [another] great club. He's well and happy with his family, which is the most important thing. I wish him all the best."
The Uruguayan also reflected on Real Madrid's transfer window, with Los Merengues having signed Jude Bellingham from Borussia Dortmund and Arda Güler from Fenerbahce, after offloading Marco Asensio to Paris Saint-Germain and Eden Hazard, among others.
"They have a strong team, and they've always shown that. They've shown it throughout the history [of their club]. They're going to fight, but we have to focus on what we have, and we have to compete."
"It's not up to me to say [whether they have a better squad than us]. You have to prove that on the pitch."
Contrary to popular belief, Araujo is not a La Masía graduate. In fact, the 24-year-old joined Barcelona Atlètic, then known as Barcelona B, in 2018 from Uruguayan side Boston River for 4.70 million euros. He got promoted to the first team merely two seasons later, and has since been a starter for the Catalans, week in, week out.