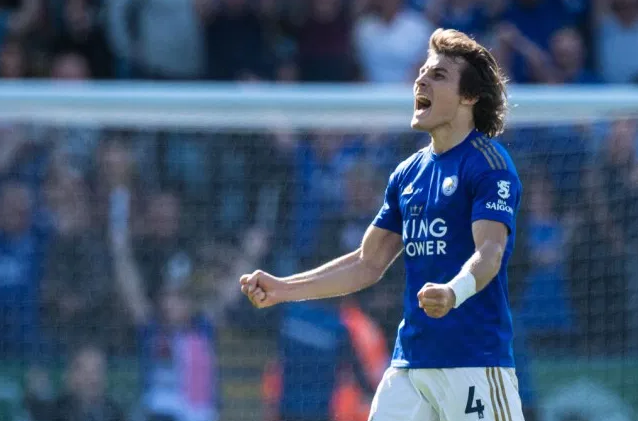 Mustafa Dogru, a former agent of the Leicester City defender Çağlar Söyüncü admits to his client snubbing Barcelona as he received a better offer.
Leicester City have had a good season, and currently sit third in the Premier League. Having made several reinforcements, including Ayoze Pérez from Newcastle United, Monaco's Youri Tielemans and the former Anderlecht and Sampdoria man Dennis Praet, the Foxes were ready for a new season.
Having a solid midfield and attack was key to their 58 scored goals this season. The defense has been solid to the point where Leicester is one of the teams to concede the least amount of goals in the league — with only 28. The team from the East Midlands ranks third in that regard, only beaten by Sheffield United on 25, and league leaders Liverpool on 21.
A player who has been integral to that defense is the Turkish centre-back, Çağlar Söyüncü.
The now 23-year-old defender joined Leicester City in 2018, having spent two years in a fellow European side, Freiburg, for two years prior.
His move to Freiburg came after the defender had spent his youth years in his native Turkey, and having played in the second-best Turkish division for Altınordu for two years, it was time to move to a bigger European side.
Ultimately, the defender opted for Freiburg, although his now former agent, Mustafa Dogru admits that the player had another offer, namely from Barcelona, adding that 'it is possible' that the Turk could play with Barcelona this summer.
"Barcelona tried to sign him when he was playing in Altınordu. We had negotiated with them and they had presented a project. But we believed that he had to go to a team where he could be a regular starter so he could grow properly [as a player]. For this reason, we accepted Freiburg's offer," Dogru explained to the Spanish news outlet, AS, before giving his take on whom he believes could have the financial power to attract the talented youngster.
"I believe Liverpool is the only team in the Premier League that can sign Caglar Söyüncü, due to their financial conditions, but you should not forget about French teams. PSG could be a surprise [emergence]," Dogru added.
Currently, Söyüncü is represented by arena11 sports group, the same agency that the agent Gerd vom Bruch, who is leading Marc-André ter Stegen's renewal talks, is part of. The Turkish defender's contract with Leicester runs out in 2023.