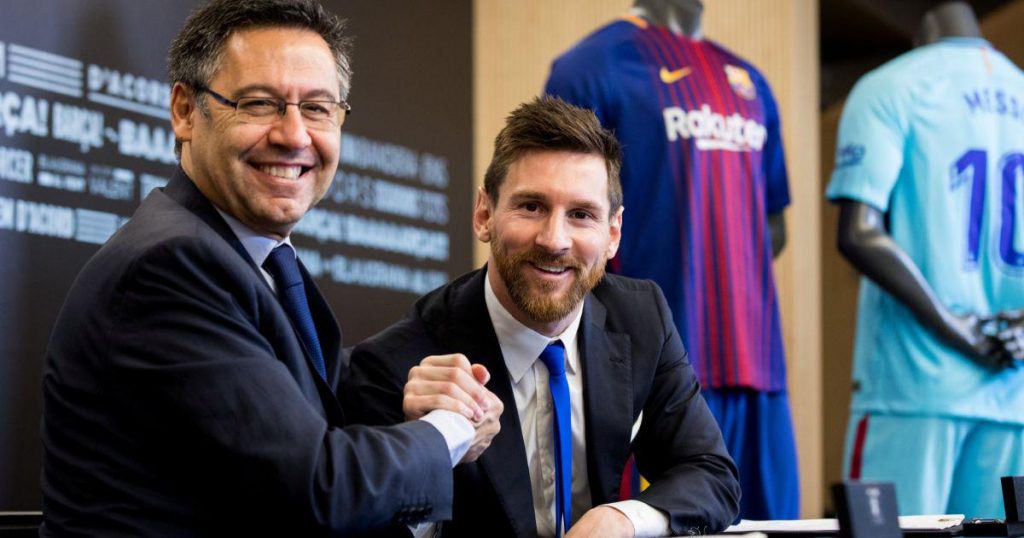 With Bartomeu reportedly refusing to meet with Lionel Messi to negotiate an exit for the Argentine forward, Jorge Messi, the player's father is set to travel to Barcelona to mediate the negotiation for an amicable exit that doesn't hurt the club's relationship with the player.
Ever since Lionel Messi sent a burofax to the club's office outlining his official desire to leave the club through the clause that unilaterally allows him to terminate his contract, transfer rumours have been intense and, in many cases, contradicting. Nevertheless, a general timeline of the situation can be created using reports from trusted sources:
On August 25th, Lionel Messi's burofax reached the club's offices. An immediate response was issued by the club to Messi, in a burofax asking him to remain & see out his career at the Catalan club. The club also pointed out that the clause that would allow Messi to leave freely had expired.
In the 2 days that followed, the club insisted that they would not negotiate any exit for the club legend, referring to the €700m release clause in his contract.
On August 28th, Lionel Messi asked for a meeting with the club, to try and find an amicable exit that would not hurt his relationship with the club or its fans, as well as an exit that would not need legal proceedings. President Bartomeu reportedly declined this meeting, and has made it clear that he wants any meetings with the player to be for a contract renewal, not an exit.
In the next few hours, Jorge Messi is expected to arrive in Barcelona to start negotiations with Bartomeu and the club's board of directors. Bartomeu does not want to go down in history as the president that sold Barcelona's best player ever, and continues to stick to his stance of not allowing Messi to leave. It now remains to be seen how the events will unfold, as the players are expected to report to the club's training center tomorrow to undergo their medical tests, but it is unclear whether Lionel Messi will show up or not.