Blaugranagram is an independent news outlet, dedicated to bringing, analyzing and reporting only reliable news about FC Barcelona, and European football, on a daily basis, to its followers and readers around the world, bringing them closer to the club they love and follow.
While the news outlet has a big presence across different social media platforms, its official website is the home of detailed news reports, analysis, match previews and reports, opinions of our staff members, and much more.
Blaugranagram also is the home of the Blaugranagram Podcast Network.
You can read our Privacy Policy here.
Blaugranagram's legal address, as a company authorized by the Danish Business Authorities, can be found below:
Blaugranagram v/ Omar Hawwash,
Vognporten 14, 1. 760,
2620 Albertslund,
Denmark
VAT/CVR number: 42016144
Any enquiries are welcomed through enquiry@blaugranagram.com.
Below, you will find all our staff members, what their roles are, an overview of their content on our website, and where to find them on social media, respectively.
Omar Hawwash
CEO, Founder and Chief Editor

Omar has been an avid fan of the sport, as well as a Barcelona fan and follower of the first team for years, as well as, more recently Barça B and Barça Femení. In the summer of 2018, he got the idea to make a presence of himself on Twitter. Later, he, having been a sports journalist for years prior, turned it into the news outlet that Blaugranagram is known as today. Additionally, he is a commentator and collaborates with FC Barcelona on the club's official Twitch channel on match days.
Jordi Besosa
COO, Editor and Twitter account administrator
Jordi likes Barcelona with a passion, follows the club's first team, the youth ranks, Barça Femení and Barça Bàsquet closely, and enjoys writing about them as much as he enjoys watching them.
Together with Aina, Omar, and Riddhi, he is also part of the Spanish Twitter account's administrative team.
Markus Berg
CCO, board member, news aggregator, social media account administrator
Markus has been a Barcelona fan for years, and follows the team closely. His work for Blaugranagram consists of updating Blaugranagram's Facebook page, on a daily basis, as well as gathering news reports from the world's many news outlets.
These are then cited by the news outlet in its own reports when it's deemed fitting and reliable, and used for the extensive analysis that goes on behind the scenes on a daily basis.
You can get in touch with him, using the link below.
Tushar Saini
Editor, board member, and administrator of Blaugranagram's English Twitter account
2009 was the year Tushar started following football. He watched a team in red and blue, playing beautiful football and knew he would go on to love this club with all his heart. Since then, he has never looked back.
Tushar's wish to write for people who love this game came true when he finally got a chance from Blaugranagram to showcase his passion. This day would always be in his heart.
You can read his articles here.
You can get in touch with him, using the link below.
Riddhi Nirkhe
Editor, board member, website match commentator and administrator of the Spanish Twitter account
Riddhi is a sports enthusiast and like to follow various sports but football is where her true love for sports speaks out. She started following football through international fixtures. Having followed the club since 2014,  Riddhi has made herself aware about the club's history and continues to learn many things about it. Her love for Barca pushed her towards learning Spanish, too.
As for Blaugranagram, Riddhi loved the work and dedication put into the news outlet. Having followed the outlet since day one, she decided to enquire about a possible opportunity of being part of it.
Samuel López
Editor on Blaugranagram's Spanish side
He loves sports but my favorite is soccer, and he has been following FC Barcelona's first team matches since 2008.
His dream is to be an sports journalist and here in Blaugranagram believes that he can showcase his opinions and abilities to culés around the world.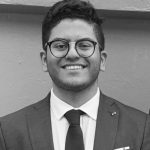 When Yousef started watching football back in 2008 as a 6 year old, his heart fell in love with Barcelona. He didn't understand much of what was going on, or how much Barcelona struggled during that season. He just knew within himself that he would follow this club as long as he lived.
As he grew older, his love for the game grew bigger, and Yousef started to write about Barça on his personal social media pages, conveying news as well as presenting his own opinions about the game. With time, he wanted his words to reach more culés, and Blaugranagram presented him with the perfect platform to do that.
You can find his articles here.
You can get in touch with him, using the links below.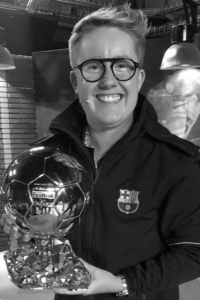 Living in Barcelona with a huge passion for the club. Currently co-presenter for FC Barcelona's official Barça Live Match Centre programme based at Barça Studios. Freelance for various news outlets, and previously Digital Media Editor for Dugout covering FC Barcelona.
You can read his articles here.
You can get in touch with him, using the links below.
Kevin Ligtvoet
Statistical analyst
Oluwafemi Olaogun
Editor, focusing on Barça Femení
He has been a Barcelona fan for as long as his brain can allow him to remember. He has witnessed persistent magnificence, and lives and breathes Barça — it's his way of life. This passion and joy is responsible for his desire to work for Blaugranagram: to recreate this joy, persistently in the hearts of culés all over the world.
You can get in touch with him, using the link below.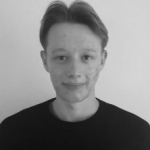 Boris is 19 years old and currently studies Spanish at the University of Utrecht, The Netherlands, because of his passion for FC Barcelona and Spanish football. When he was nine years old, he started writing a football magazine about his local amateur side HVV with his dad and Blaugranagram offered him the perfect opportunity to combine his passion for football and Barça with his interest for writing and journalism.
Juan Specos
Editor on Blaugranagram's Spanish side
Juan is an Argentine football fan. He has followed Barcelona since he was a kid and as a journalism student he also likes to be informed about anything. He also follows the news about Barcelona female since last year. He hopes to finish the career and go to live to Barcelona.
He wanted to be part of Blaugranagram because he thinks that is one of the best pages covering Barcelona, and allows him to showcase his abilities.
Martin follows FC Barcelona closely, and enjoys writing about the club as much as he enjoys watching them. With Blaugranagram, he believes it will allow him to further develop his writing abilities, and allow him to showcase these for fans around the world.
You can get in touch with him, using the link below: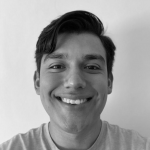 Joav has always loved sports and football, but Barça showed him just how beautiful the game can be. He began watching Rijkaard and Ronaldinho's team but fell in love with Pep's style of play and the way Xavi alongside Iniesta controlled the game.
He has always tries to look at the bright side of the team and truly enjoys watching every match.
For him, Blaugranagram is one of the top pages regarding FC Barcelona and jumped at the opportunity of being part of the team. He hopes to achieve great things with the news outlet.
María Iglesias Níñez
Marketing intern
María´s been a Barça fan for a while and her love and admiration for players like Xavi and Iniesta is growing on players like Riqui and Ansu Fati. During these complicated times at the club, she's more passionate than ever about La Masía and this golden era of Barça Femení. Here, in the marketing team of Blaugranagram, she hopes to contribute as much as she can to keep culers informed about the club they love.
You can get in touch with her, using the link below.
Jesse Nuñez
Senior graphics designer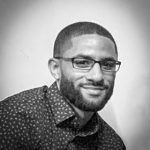 Jesse has been working professionally as a graphics designer since 2010 which also happens to be the same year he started following football and FC Barcelona. As a designer, one of the things that made him fan of Barça was the creativity the team played with.
Jesse believes that working for Blaugranagram seems like a good opportunity for him to learn and experience something new within football as it pertains to Barça. He believes that it allows him to contribute to a growing platform and allows him to keep expanding as a designer.
Andrew Armstrong
Graphics designer

Andrew has been working in graphic design since 2016. He started out working in Hockey in the Ontario Hockey League and since has gradually expanded to other sports.
Andrew was drawn to Blaugranagram to expand his knowledge of football and to grow as a designer. He believes that his knowledge and abilities can help Blaugranagram achieve their goals while still learning more about the industry.
Ahmed Elsayed
Legal Advisor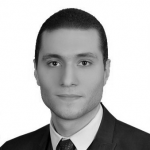 Ahmed Elsayed is an associate and sports lawyer, providing Blaugranagram with advice on legal matters. Elsayed is very experienced in handling legal matters, such as drafting legal opinions, memoranda, contracts and agreements, reviewing legal material and monitoring implementation of legal clauses. He holds a master's degree in law and a post-graduate diploma in Sports Management from the Johan Cruyff Institute in Barcelona.
Baptista Sánchez
Group moderator of the news outlet's WhatsApp groups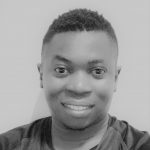 Baptista is passionate about FC Barcelona and follows the team closely, and likes to keep his fellow fans of the club informed about the club's situations and moves through a social media platform used very frequently in WhatsApp.
Baptista is the moderator of the WhatsApp groups that allow Barcelona fans to stay up-to-date on Barcelona's on-goings, as well as voice their opinions on these.
You can get in touch with him, using the links below.
You can contact us, whether it's to give us a heads-up regarding a news report, enquire about a business opportunity, advertise on our channels, or simply to ask a question. Either way, we will be looking forward to hearing from you!
Our e-mail address is enquiry@blaugranagram.com
If you would prefer to e-mail us directly using your favorite e-mail application, click here.