Blaugranagram is an independent news outlet, dedicated to bringing, analyzing and reporting only reliable news about FC Barcelona, and European football, on a daily basis, to its followers and readers around the world, bringing them closer to the club they love and follow.
While the news outlet has a big presence across different social media platforms, its official website is the home of detailed news reports, analysis, match previews and reports, opinions of our staff members, and much more.
Blaugranagram also is the home of The Driven Shot podcast, hosted by the news outlet's owner and founder, Omar Hawwash, who gives his personal take on the club's situation, and European football in general. The podcast can be found on all major streaming platforms, due to Blaugranagram being a proud partner of the Big Heads Media network.
Below, you will find all our staff members, what their roles are, an overview of their content on our website, and where to find them on social media, respectively.
Omar Hawwash
Founder, Owner, Chief Editor and Twitter administrator of the main Blaugranagram Twitter account

Omar has been an avid fan of the sport, as well as a Barcelona fan and follower of the first team for years, as well as, more recently Barça B and Barça Femení. In the summer of 2018, he got the idea to make a presence of himself on Twitter. Later, he, having been a sports journalist for years prior, turned it into the news outlet that Blaugranagram is known as today.
Aina Canales
Editor, and Twitter administrator of the Spanish Blaugranagram account

Aina is one of the Twitter administrators for Blaugranagram's Spanish Twitter account, and follows the first team, alongside Barca B and the Femení side closely.
Jordi Besosa
Editor and administrator of the Spanish Blaugranagram account

Jordi likes Barcelona with a passion, follows the club's first team, the youth ranks, Barça Femení and Barça Bàsquet closely, and enjoys writing about them as much as he enjoys watching them.
Together with Aina and Omar, he makes up the administration team for the Spanish Twitter account.
Domagoj has been a Barcelona fan since he was only a kid and his love of the team and the game has led him into journalism.
Now, he is a tactical analyst as well as a sports news reporter, enjoying and creating content both for the "thinking fan" and for those wanting to stay informed.
You can find Domagoj's articles here.
You can get in touch with him, using the links below.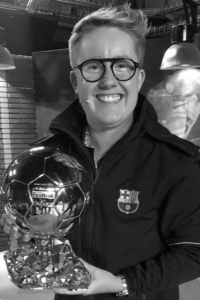 Living in Barcelona with a huge passion for the club. Currently co-presenter for FC Barcelona's official Barça Live Match Centre programme based at Barça Studios. Freelance for various news outlets, and previously Digital Media Editor for Dugout covering FC Barcelona.


You can get in touch with him, using the links below.
Tsitsi Papunashvili
Editor
Tsitsi has been a Barcelona fan since her childhood, and after playing football for several years, she decided to become a news reporter. Tsitsi's love for the philosophy behind the Blaugranas, and her experience in writing, led to her becoming a member of Blaugranagram's editorial staff.
You can get in touch with her, using the links below.
Miquel Blázquez Font
Editor
Markus Berg
News aggregator and Facebook account administrator

Markus has been a Barcelona fan for years, and follows the team closely. His work for Blaugranagram consists of updating Blaugranagram's Facebook page, on a daily basis, as well as gathering news reports from the world's manynews outlets.
These are then cited by the news outlet in its own reports when it's deemed fitting and reliable, and used for the extensive analysis that goes on behind the scenes on a daily basis.
Andrew Emad
Graphic designer



Andrew's passion for FC Barcelona and for graphic design go hand-in-hand to produce Blaugranagram's graphics both in anticipation of, during, and after matches, as well as graphics that are related to statistics or certain reports.
Nayeem Ahamed
Administrator of the news outlet's Instagram account

Nayeem follows FC Barcelona's first team, both through games and training sessions, and updates the Blaugranagram audience about the ongoings in and around the Catalan club through Blaugranagram's Instagram account.
Baptista Sánchez
Group moderator of the news outlet's WhatsApp groups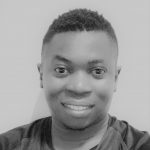 Baptista is passionate about FC Barcelona and follows the team closely, and likes to keep his fellow fans of the club informed about the club's situations and moves through a social media platform used very frequently in WhatsApp.
Baptista is the moderator of the WhatsApp groups that allow Barcelona fans to stay up-to-date on Barcelona's on-goings, as well as voice their opinions on these.
You can get in touch with him, using the links below.
You can contact us, whether it's to give us a heads-up regarding a news report, enquire about a business opportunity, advertise on our channels, or simply to ask a question. Either way, we will be looking forward to hearing from you!

Our e-mail address is enquiry@blaugranagram.com

If you would prefer to e-mail us directly using your favorite e-mail application, click here.