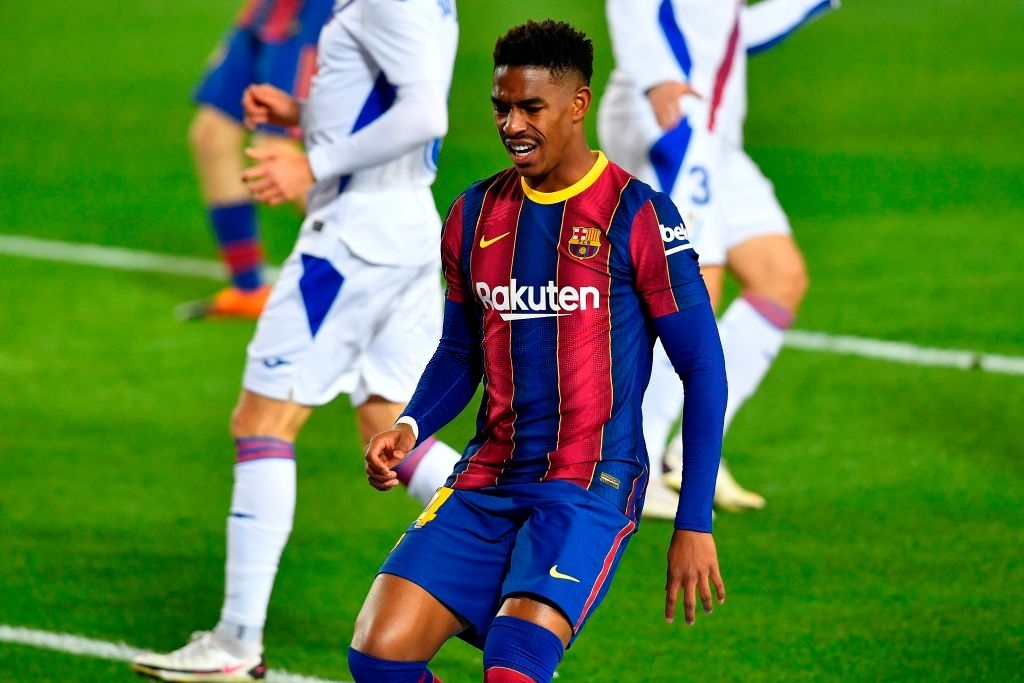 Junior Firpo, according to many reports is on his way out of FC Barcelona and now, he seems to be heavily linked with AC Milan.
Last week, many reports were coming out of Spain, according to which AC Milan was the most interested club in acquiring the services of Junior Firpo.
Now, according to La Gazzetta Dello Sport, AC Milan has intensified their interests in the Barcelona defender in the past couple of days as they look for an alternative to Theo Hernandez. The Italian club wants to get the player on loan with an option to buy.
But according to SPORT, the problem is that the demands of Barcelona and Milan do not match. The Catalan club wants a transfer or a loan with a compulsory option to buy whereas AC Milan wants to obtain the player without any compulsion. But one thing is clear and that is, one of the clubs will have to back down at it looks like it will be Barcelona as they are trying to reduce the wage bill for which departures are necessary.
All in all, the talks between the two clubs are ongoing and nothing is finalized yet but there is optimism on player's side.