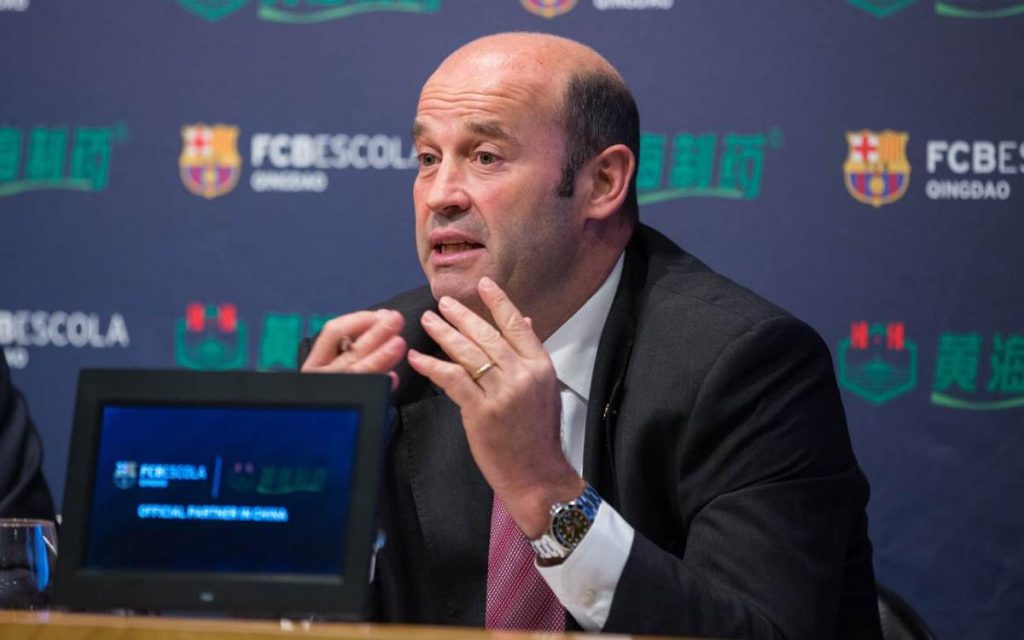 Joan Laporta has released Òscar Grau from the position of CEO, according to Mundo Deportivo. As the club looks forward to restructuring the board under their new president, Ferran Reverter will be appointed the new CEO replacing Grau, who had been holding the position since 2016 since Joseph Bartomeu's presidency.
Òscar Grau, who was a player in the handball section from 1984-1995, at first managed as the director of FCB Escholes in 2015 before he was appointed the general executive directorial role in 2016 under Bartomeu. At 56 years of age, his contribution towards the clubs' betterment has been positive & is been appreciated by the current board of directors. He helped Barça generate a record income in the history of the football club with 990 million in 2018-19, which could've increased if the covid crisis hadn't hit back then. He was also named Best Professional Leader by the Catalan Association of Managers of Sport in 2016, Best Sports Manager of the Year by the Catalan Association of Esportius Managers in 2019 and CEO of the year in the I Awards for Business Excellence of El Economista in 2019.
However, alongside Bartomeu, Grau also had been involved in a fair share of controversy, having been linked to the i3 ventures scandal with illegal payments to i3 in a smear campaign to shift blame onto players for 'possessing too much power in the dressing room'. Also, a few bad political & sporting decisions with the addition of the effects of the pandemic had been talked about under his mismanagement.
Òscar Grau will be replaced by Ferran Reverter, as the new CEO of Barça. Also the CEO of the German electronics store MediaMarkt, 48-year-old Reverter has had a career in the German company since 2002 and was appointed CEO of MediaMarkt Iberia in 2015.
The new board under Laporta seems to be shaping up nicely to bring experience and confidence into the upper echelons of the club which intends to build a solid foundation with the experience of Ramon Planes & Matheu Alemany, to help bring a positive difference in the coming years.