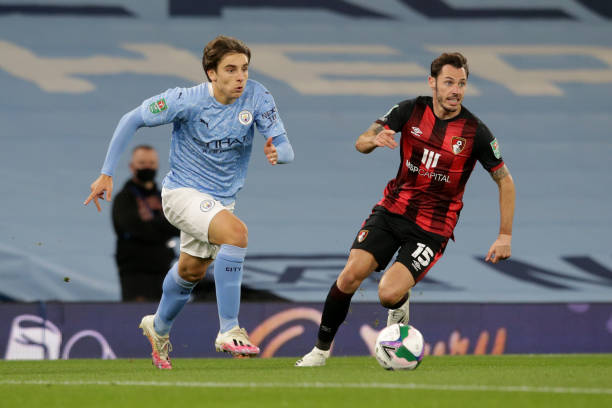 Barça are reportedly interested in signing Adrián Bernabé, who left in 2018 to sign for Manchester City. The Catalan player ends his contract on June 30 and could arrive for free back to his boyhood club along with fellow teammates Eric Garcia and Kun Agüero.
According to Mundo Deportivo, Barça are tracking the market in search of low-cost incorporations and Adrián Bernabé is a profile that is much liked by the Blaugrana because of his versatility and because they know him perfectly at home. Adrián, since his arrival in Manchester, has adapted to perfection to the position of left back, where he has come to play with the first team under the command of Pep Guardiola. He could become the third player to arrive from Manchester City at the end of the season, with the signings of Eric Garcia and Kun Agüero almost confirmed for the summer. In the beginning, the player would have a B-team contract, but always with a first-team vocation. In this sense, the club sources do not rule out that he could go on loan to a higher category team if an attractive proposal for the player arrives but under the control of Barça.
During his three years at City , the U-17 international has specialized in this position, although he can also play as a midfielder. The Barcelona player has been in first-team dynamics with City, with whom he has been called up 12 times and has played a game this season. In addition, for the English club's B-team, he has participated in 14 meetings in which he has scored two goals and has given six assists this season.